THE IMPACT OF COVID-19 TO THE MENTAL HEALTH OF HOUSEWIVES AND THE ADAPTATION PROCESS FROM A CULTURAL PERSPECTIVE
Abstract
Background: The existence of lockdown regulation during the COVID-19 pandemic has an impact on the psychological pressure of housewives. Their role becomes more extensive as they have to be a teacher for their children and also have to get over the economic problems. Housewives are required to adapt by using appropriate coping strategies so that they do not undergo stress problem and remain mentally healthy. This study aims to describe the mental health and coping strategies of housewives in Sungai Bawang Culture village and analyze the adaptation process from the cultural perspective of the Dayak Kenyah tribe. Methods: This study was a descriptive study using standard instruments such as the Depression, Anxiety and Stress Scales (DASS-21) questionnaire to measure stress levels and the Ways of Coping Questionnaire to describe the coping strategies used. Structured interviews were conducted by researchers to find cultural perspectives that affect the adaptation process. Results: The results showed that the majority of housewives in Sungai Bawang culture village used problem focus coping strategies and the majority did not experience stress. Researchers also obtained data on the existence of cultural links that support the use of these coping strategies. Conclusion: Although the strategy used was focused on the problems. Further studies are necessary to find solutions to overcome these problems or find solutions to reduce the impact of the problems.
Keywords:
COVID-19, Coping, Mental Health, Culture
Downloads
Download data is not yet available.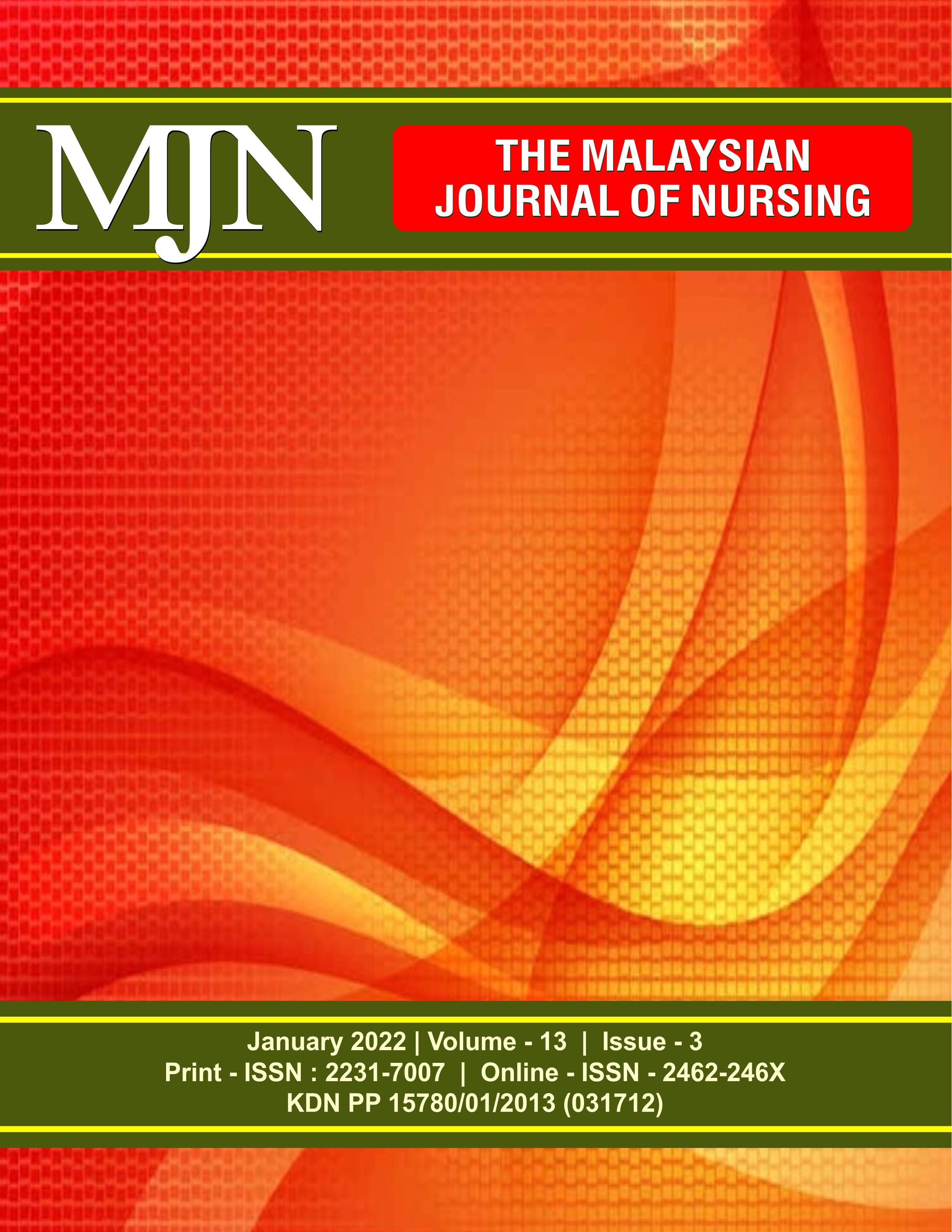 How to Cite
Maria Floriana Ping, Elfina Natalia, & Rufina Hurai. (2021). THE IMPACT OF COVID-19 TO THE MENTAL HEALTH OF HOUSEWIVES AND THE ADAPTATION PROCESS FROM A CULTURAL PERSPECTIVE. The Malaysian Journal of Nursing (MJN), 13(3). Retrieved from https://ejournal.lucp.net/index.php/mjn/article/view/1444
License
Copyright (c) 2021 The Malaysian Journal of Nursing (MJN)
This work is licensed under a Creative Commons Attribution-NonCommercial-NoDerivatives 4.0 International License.