CORRELATION OF KNOWLEDGE AND ATTITUDE TO VULVA HYGIENEPRACTICING IN STUDENTS OF SMPN 21 SURABAYA
Abstract
Objective The aim of study was to determine the correlation of knowledge level and attitudes regarding vulva hygiene practicing of grade VIII students in SMPN 21 Surabaya. Methods Design of this study is a cross sectional observational analysis using cluster sampling technique with sample of 138 students. Variables of study were knowledge level, attitudes and practice of vulva hygiene. Data were analyzed using spearman rho test. In this study data were collected by questionnaire sheet. Results The results indicate that most of the students have a sufficient level of knowledge, positive attitudes and positive behavior. The results of the Spearman Rho analysis showed that there was no correlation knowledge level and vulva hygiene practice (ρ = 0.583) and there was a correlation attitude and vulva hygiene prsctice (ρ = 0.000). Conclusion Providing information by schools through audiovisuals about reproduction organs so that students are more interested in listening to information. Students should further increase their awareness regarding reproductive organs, especially in maintaining cleanliness to prevent bad effects such as fungal infection and cancer.
Keywords:
Knowledge Level, Attitude, Vulva Hygiene Practicing
Downloads
Download data is not yet available.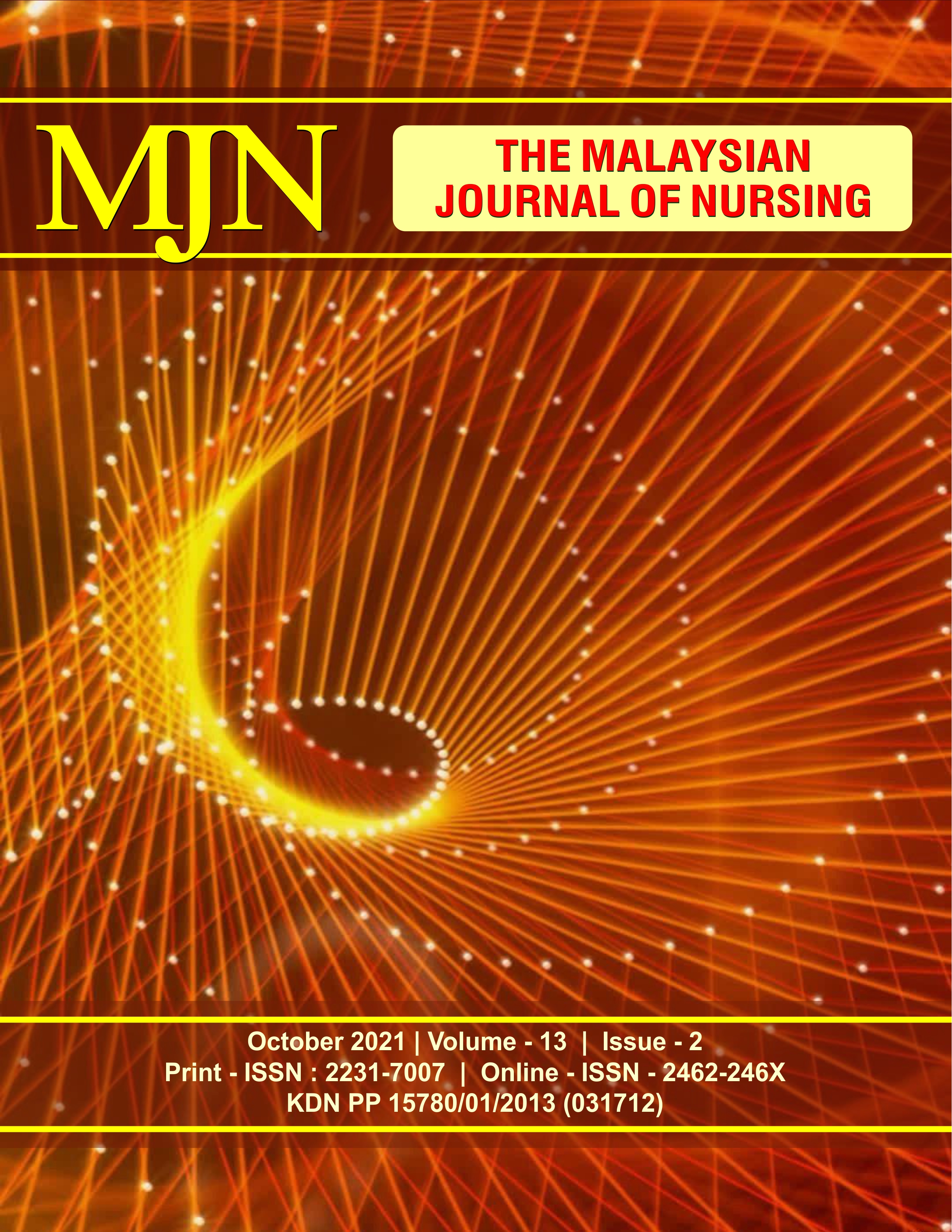 How to Cite
Puji Hastuti, Ni Made Wahyu Candra Purwani, Astrida Budiarti, Iis Fatimawati, & Nur Chabibah. (2021). CORRELATION OF KNOWLEDGE AND ATTITUDE TO VULVA HYGIENEPRACTICING IN STUDENTS OF SMPN 21 SURABAYA. The Malaysian Journal of Nursing (MJN), 13(2). Retrieved from https://ejournal.lucp.net/index.php/mjn/article/view/1439
License
Copyright (c) 2021 The Malaysian Journal of Nursing (MJN)
This work is licensed under a Creative Commons Attribution-NonCommercial-NoDerivatives 4.0 International License.