MESSAGE FROM THE EDITIOR-IN-CHIEF
Abstract
According to the theme of ICN Congress 2021 of "Nursing Around the World", The Malaysian Journal of Nursing thrives to spread the nursing baton across the different regions of the world to disseminate accurate information on detection and elimination of diseases. We take this opportunity to celebrate the work of nurses internationally, highlight the challenges they often face, and urge the nation to increase attention towards the nursing workforce. While the world is concentrating on the global pandemic COVID-19, the importance of the nursing workforce in this time of need cannot be overstated. Nurses are at the center of efforts to prevent, contain and manage this health emergency. The Malaysian Journal of Nursing similarly through this issue will endeavor to build on the vital contribution of nurses in the battle for health and wellbeing across the entire world. We understand that we must combat this situation together to "ensure healthy lives and promote well-being for all at all ages".
Health emergencies such as COVID-19 pose a global risk and have shown the critical need for preparedness. Worldwide, nurses are advancing critical research and policy efforts to achieve best health care standards. This journal through the array of articles tries to strengthen the development of a future nursing workforce in this COVID-19 era.
Downloads
Download data is not yet available.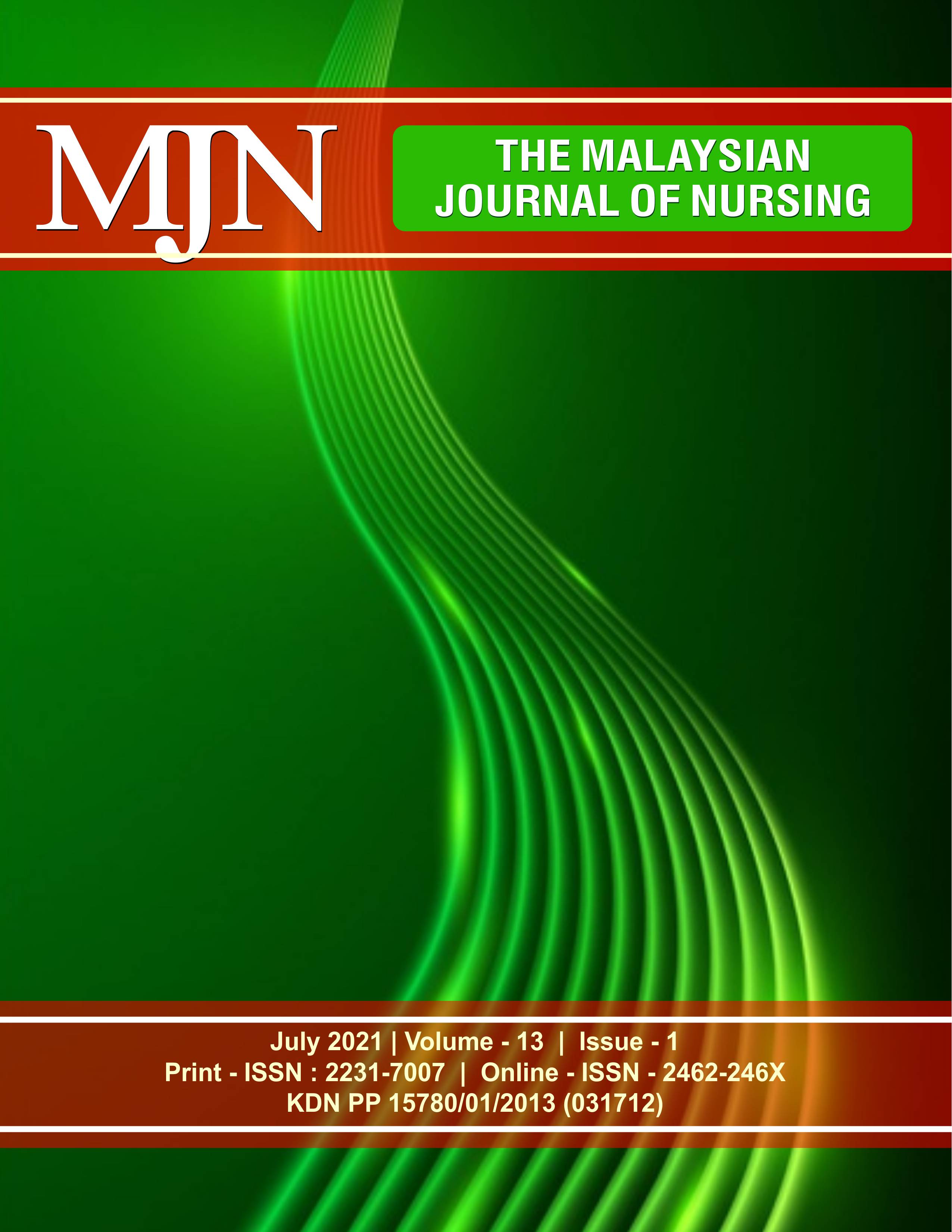 How to Cite
Datuk Prof. Dr. Hjh. Bibi Florina Abdullah. (2021). MESSAGE FROM THE EDITIOR-IN-CHIEF. The Malaysian Journal of Nursing (MJN), 13(1), 2-2. Retrieved from https://ejournal.lucp.net/index.php/mjn/article/view/1426
License
This work is licensed under a Creative Commons Attribution-NonCommercial-NoDerivatives 4.0 International License.