Moral Courage and the Role of Nursing Education
Abstract
In mid-December 2019, an ethics colloquium on moral courage was conducted, which prompted considerable interest among the clinical nurses in Suri Seri Begawan Hospital, the second-largest hospital in Brunei. The question and answer session reflected the sense of vulnerability that nurses might encounter in their daily practice. To be morally courageous, it appears that one has to be ready to accept the possible price of speaking up or raising concern about questionable and poor practices within the workplace settings.  Overall, the session ensued in a meaningful and intriguing discussion, particularly when courage was regarded through a narrow and sceptical lens. As educators, there is a striking need for greater clarity on the role of nursing education in teaching moral courage and the long-standing challenges involved in ensuring that future nurses hold this value in realising good ethical practices.
Keywords:
Moral, Courage, Nursing Education, Nursing Students
Downloads
Download data is not yet available.
References
Bradbury-Jones, C., Sambrook, S., & Irvine, F. (2007). The meaning of empowerment for nursing students: a critical incident study. Journal of advanced nursing, 59(4), 342–351. https://doi.org/10.1111/j.1365-2648.2007.04331.x
Bradbury-Jones, C., Sambrook, S., & Irvine, F. (2011). Empowerment and being valued: a phenomenological study of nursing students' experiences of clinical practice. Nurse Education Today, 31(4), 368–372. https://doi.org/10.1016/j.nedt.2010.07.008
Fitzpatrick J. J. (2018). Teaching Moral Courage: Obligation and Challenge. Nursing Education Perspectives, 39(4), 200. https://doi.org/10.1097/01.NEP.0000000000000372
Grealish, L., & Trevitt, C. (2005). Developing a professional identity: student nurses in the workplace. Contemporary Nurse, 19(1-2), 137–150. https://doi.org/10.5172/conu.19.1-2.137
Levett-Jones, T., & Lathlean, J. (2009). 'Don't rock the boat': Nursing students' experiences of conformity and compliance. Nurse Education Today, 29(3), 342–349. https://doi.org/10.1016/j.nedt.2008.10.009
O'Mara, L., McDonald, J., Gillespie, M., Brown, H., & Miles, L. (2014). Challenging clinical learning environments: experiences of undergraduate nursing students. Nurse Education in Practice, 14(2), 208–213. https://doi.org/10.1016/j.nepr.2013.08.012
Rees, C. E., Monrouxe, L. V., & McDonald, L. A. (2015). 'My mentor kicked a dying woman's bed…' analysing UK nursing students' 'most memorable' professionalism dilemmas. Journal of Advanced Nursing, 71(1), 169–180. https://doi.org/10.1111/jan.12457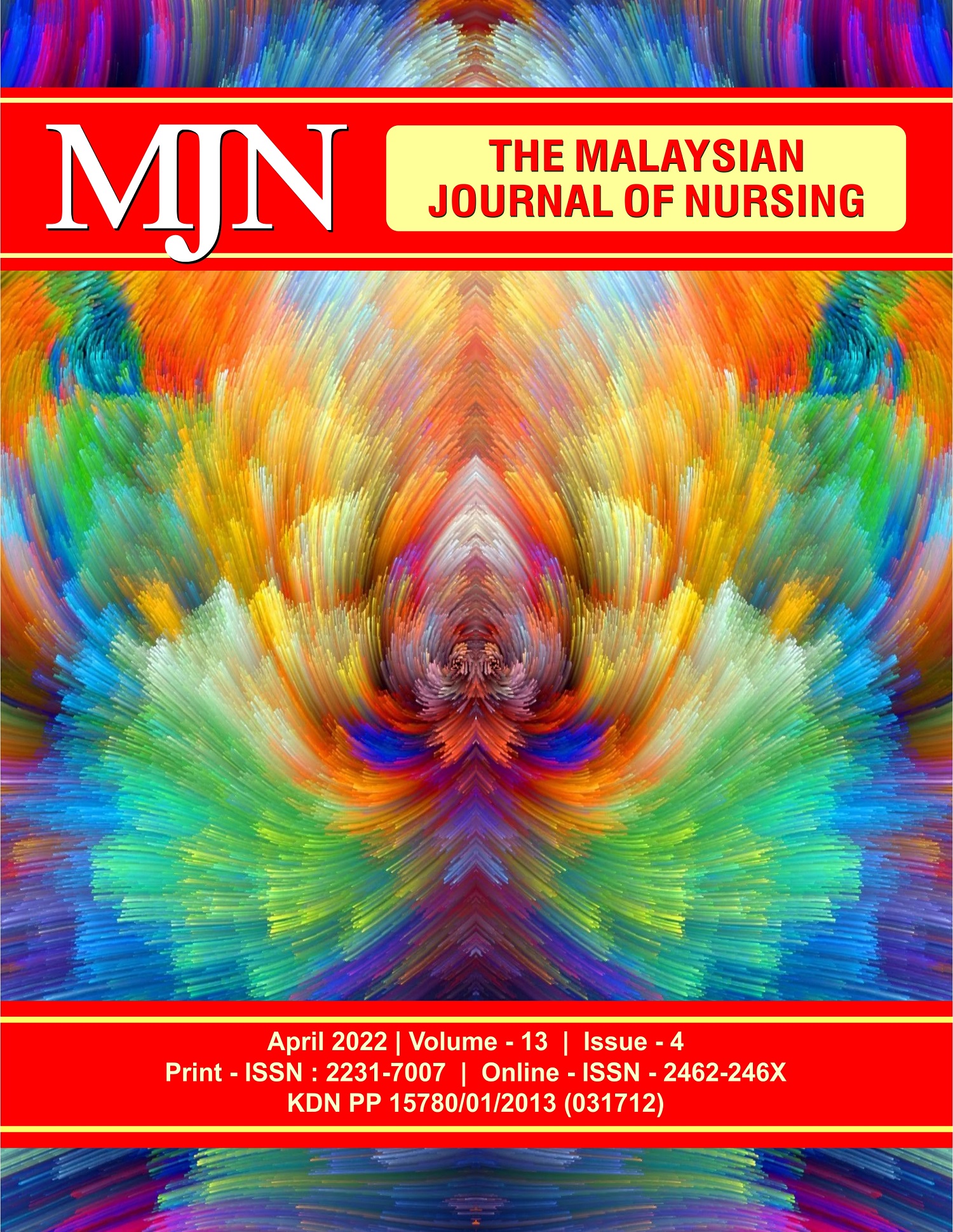 Downloads
How to Cite
Yusrita Zolkefli. (2022). Moral Courage and the Role of Nursing Education. The Malaysian Journal of Nursing (MJN), 13(4). Retrieved from https://ejournal.lucp.net/index.php/mjn/article/view/1392
License
Copyright (c) 2022 The Malaysian Journal of Nursing (MJN)
This work is licensed under a Creative Commons Attribution-NonCommercial-NoDerivatives 4.0 International License.