THE VASCULAR COGNITIVE IMPAIRMENT AND FUNCTIONAL DEPENDENCE AMONG POST-STROKE PATIENTS AT HOSPITAL UNIVERSITI SAINS MALAYSIA
Abstract
Effectiveness of stroke care and treatment recently was associated with increase stroke survivors however, half of them are left with significant vascular cognitive impairment and functional dependent. The aims of this study is to determine the association between Vascular Cognitive Impairment (VCI) with clinical characteristics and functional dependence among 42 post-stroke patients admitted at Hospital Universiti Sains Malaysia (Hosp.USM), Kelantan, Malaysia. Personal information, level of cognitive impairment using Mini-Mental State Examination (MMSE) and functional dependence and independent level using  a Barthel index data was collected. The result showed that 23.8% of stroke patients had severe vascular cognitive impairment, 40.5% had mild vascular cognitive impairment, while the other 35.7% had no vascular cognitive impairment. Besides, the functional level indicated that 19.0% of participants were dependent and 81.0% were independent. There was no statistically significant association between vascular cognitive impairment with gender, stroke location, and underlying medical disease. However, a significant and positive correlation was found between the level of vascular cognitive impairment and functional dependence level (r = 0.553, p < 0.001). An early assessment of the degree of cognitive impairment and functional independence will help enhance the treatment of stroke patients and reduce potential problems such as secondary strokes or other cardiovascular events.
Keywords:
Cognitive Impairment, Post-Stroke Patient, Dependence and Independence
Downloads
Download data is not yet available.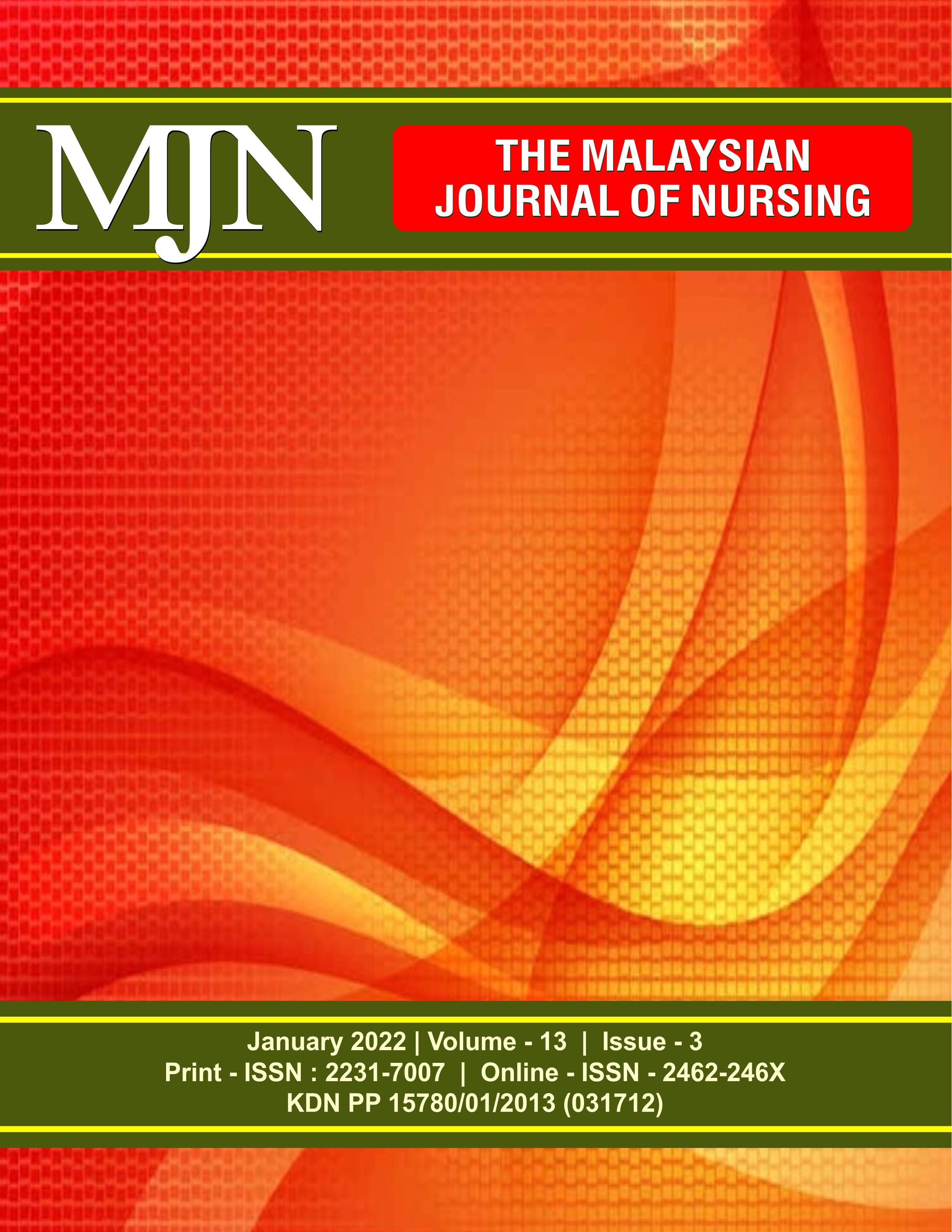 How to Cite
Hazirah Zainal Abidin, Nur Syairah Ab Rani, Mohd Nasir Che Mohd Yusoff, & Sabarisah Hashim. (2021). THE VASCULAR COGNITIVE IMPAIRMENT AND FUNCTIONAL DEPENDENCE AMONG POST-STROKE PATIENTS AT HOSPITAL UNIVERSITI SAINS MALAYSIA. The Malaysian Journal of Nursing (MJN), 13(3). Retrieved from https://ejournal.lucp.net/index.php/mjn/article/view/1386
License
Copyright (c) 2021 The Malaysian Journal of Nursing (MJN)
This work is licensed under a Creative Commons Attribution-NonCommercial-NoDerivatives 4.0 International License.