INVESTIGATION ON THE PENSION PATTERNS OF THE AGED IN LUOYANG
Abstract
Objective: This study aims to investigate on the endowment patterns of the elderly in Luoyang; and meanwhile, discussing the differences between foreign nations and China in terms of endowment modes. Methods: Total 100 older people from urban area of Luoyang were investigated between January 2021 and February 2021. A questionnaire-based survey was conducted to elderly participants. We also conducted the structured interview for some residents as well as community staff. Results: The need for spiritual support for the older generation is strongest. Therefore, they tend to choose the pattern of Home Care and Home-based Community Care during their later lives. Conclusion: The government should give priority to pension policies and regulations in order to help more senior residents to have a pleasant later life.
Keywords:
Nursing Homes, Older Residents, Home Care, Home-based Community Care
Downloads
Download data is not yet available.
References
Abruquah, L. A., Yin, X., & Ding, Y. (2019). Old age support in urban China: The role of pension schemes, self-Support ability and intergenerational assistance. International journal of environmental research and public health, 16(11), 1918.
Chen, Z., Song, Y., Yu, J., & Wang, J., (2014). Differential development strategies of aged care support and continuity services in China, Japan, and Australia. Journal of Clinical Gerontology and Geriatrics, 5(2), 36-41.
Huang, Y. (2017). The Living Status in China's Disabled Elderly--Taking an Example of Luoyang. Nursing & Care Open Access Journal, 3(5), 304‒305.
Li, M., Zhang, Y., Zhang, Z., Zhang, Y., Zhou, L. & Chen, K. (2013). Rural-urban differences in the long-term care of the disabled elderly in China. PloS One, 8(11), e 79955.
Mao, G., Lu, F., Fan, X. & Wu, D. (2020). China's ageing population: The present situation and prospects. In Population Change and Impacts in Asia and the Pacific (Vol. 30). Springer.
Meng, Q., Shi, G., Yang, H., González-Block, M.A. & Blas, E. (2004). Health Policy and Systems Research in China (No. TDR/GEN/SEB/04.1). World Health Organization.
Tian, Z. H., & Ma, X. B. (2002). Analysis of the Influence of Aging Problem on Social Security Service System for the Aged and its Solutions. Northwest Population Journal.
Wong, L. & Tang, J. (2006). Non State Care Homes for Older People as Third Sector Organizations in China's Transitional Welfare Economy. Journal of Social Policy, 35(2), 229-246.
Zhang, L., Zeng, Y. & Fang, Y. (2017). The effect of health status and living arrangements on long term care models among older Chinese: A cross-sectional study. PloS One, 12(9), e 0182219.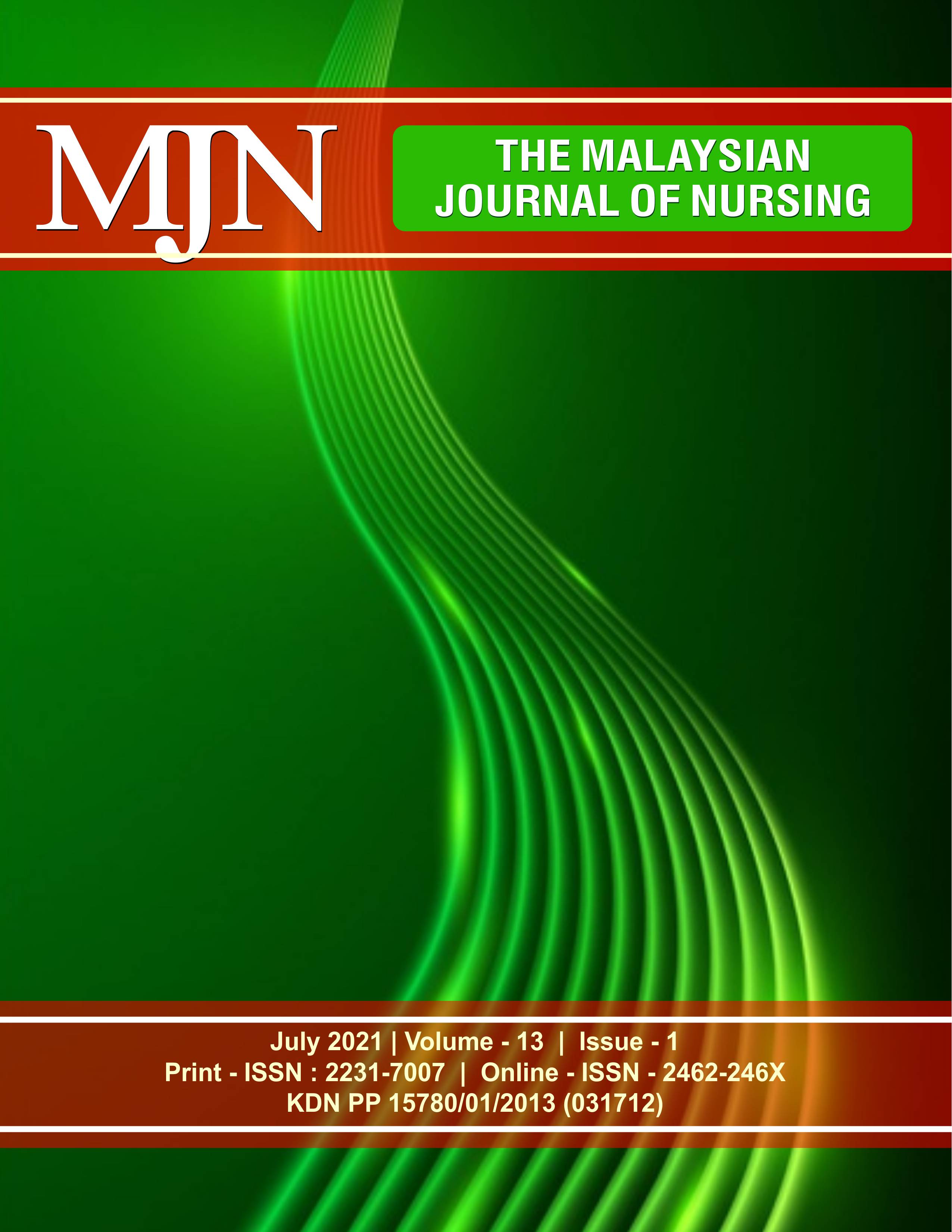 How to Cite
Huang Yang. (2021). INVESTIGATION ON THE PENSION PATTERNS OF THE AGED IN LUOYANG. The Malaysian Journal of Nursing (MJN), 13(1), 59-62. https://doi.org/10.31674/mjn.2021.v13i01.008
License
Copyright (c) 2021 The Malaysian Journal of Nursing (MJN)
This work is licensed under a Creative Commons Attribution-NonCommercial-NoDerivatives 4.0 International License.