NURSES' PERCEPTIONS OF THE RESPONSIBILITY OF PATIENTS WITH DIABETES MELLITUS: A VIGNETTE STUDY
Abstract
Background: Patients' duties and responsibilities, including lifestyle modifications as a preventive measure, have been brought into question as a result of lifestyle-related diseases such as diabetes mellitus. As the importance of patient autonomy rises, it becomes increasingly important for patients to assume responsibility for their health care. However, little is known about how patient responsibility embedded into diabetic mellitus patients, raising concerns about nurses ability to understand these responsibilities.
Aim: The focus of the research was to examine nurses' behaviour in the medical wards of RIPAS Hospital in Brunei Darussalam with regard to diabetic patients' responsibilities and how this influenced patient treatment outcomes.
Methods: Data was collected using vignettes with nine nurses from the medical wards in a descriptive qualitative approach.
Results: Three themes developed from the data analysis, namely initial feelings toward diabetic patients, the impact of patient responsibilities, and the importance of caring in nursing care.
Conclusion: It is recognised that nurses view patient responsibilities differently in response to the unique needs of diabetic patients, necessitating a patient-centred approach to support such responsibilities.
Keywords:
diabetes mellitus, patients, responsibility, self-management, Brunei
Downloads
Download data is not yet available.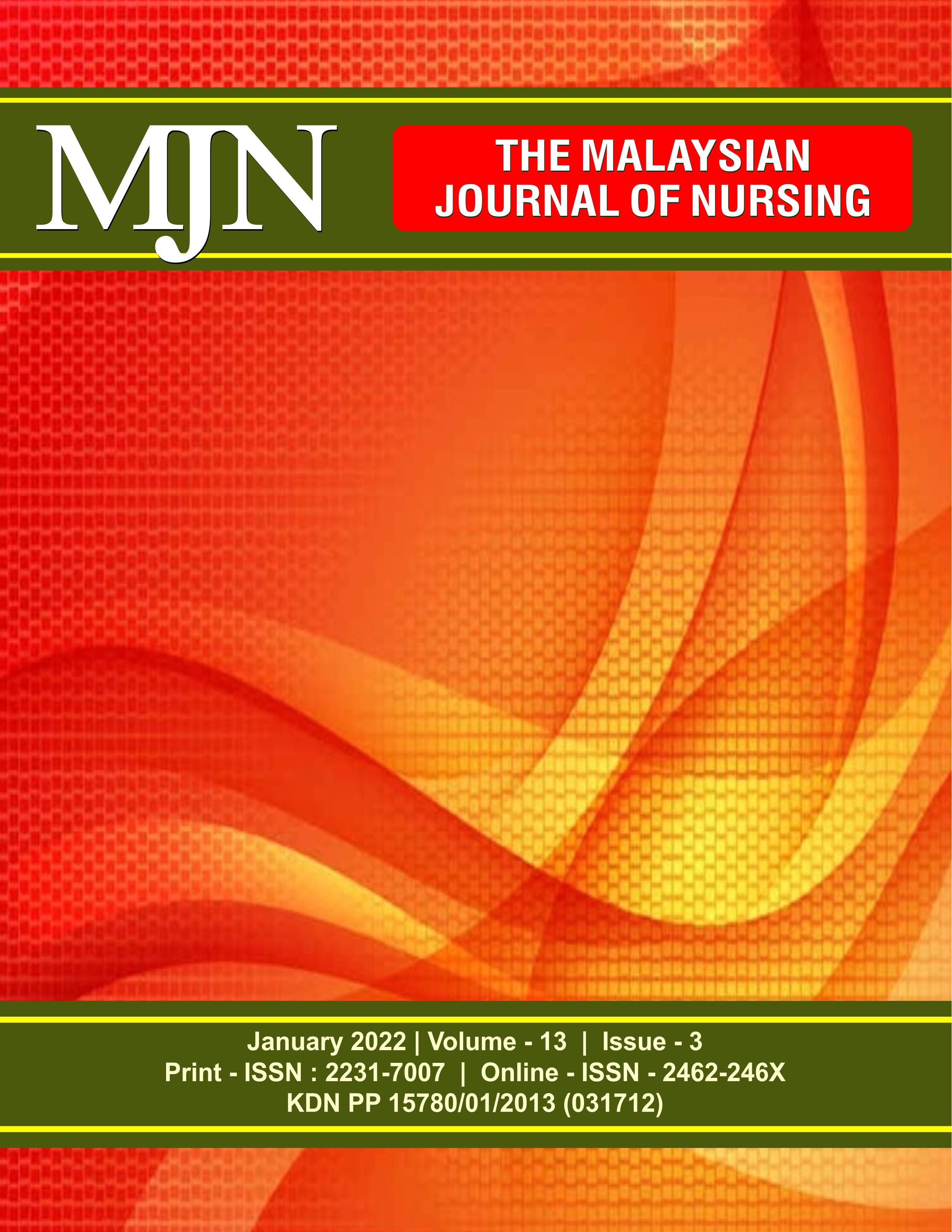 How to Cite
Nurfadhillah Awang Rosli, Hajah Norashikin Hj Md Sofian, Fakhira Hj Md Saiful, & Yusrita Zolkefli. (2021). NURSES' PERCEPTIONS OF THE RESPONSIBILITY OF PATIENTS WITH DIABETES MELLITUS: A VIGNETTE STUDY. The Malaysian Journal of Nursing (MJN), 13(3). Retrieved from https://ejournal.lucp.net/index.php/mjn/article/view/1359
License
Copyright (c) 2021 The Malaysian Journal of Nursing (MJN)
This work is licensed under a Creative Commons Attribution-NonCommercial-NoDerivatives 4.0 International License.