CARING BEHAVIORS AND QUALITY OF CARE RENDERED BY COMMUNITY HEALTH NURSES IN THE PHILIPPINES
Abstract
Introduction:  Nursing has been referred as a "caring profession" that requires the practitioner to exhibit and convey the art of caring which has also been the mind setting inculcated among nursing professionals in the community health setting.  Hence, the study aimed to determine the caring behaviors and the quality of nursing care rendered by community health nurses.
Methods: The study applied a quantitative correlational-predictive research design. A purposive sampling was employed to identify the 100 respondents who were nurses assigned in the different community healthcare facilities and centers of the different barangays in the Municipality of Biliran, Philippines. The self-administered questionnaires were distributed among the respondents. To analyze the data, descriptive statistics such as mean and weighted mean were used. Likewise, the regression analysis was also used to determine which of the caring factors predicts the quality of care.
Results:  The seven caring behaviors were highly evident among the community health nurses and a good quality of nursing care was reported. Likewise, all the seven caring behavior predicts the quality of nursing care.
Conclusion: The outcome was found to be positive for the overall standard of treatment. The research concluded that the overall level of treatment revealed is predicted by caring behaviors.
Keywords:
Caring Behaviors, Quality Nursing Care, Community Health Nurses
Downloads
Download data is not yet available.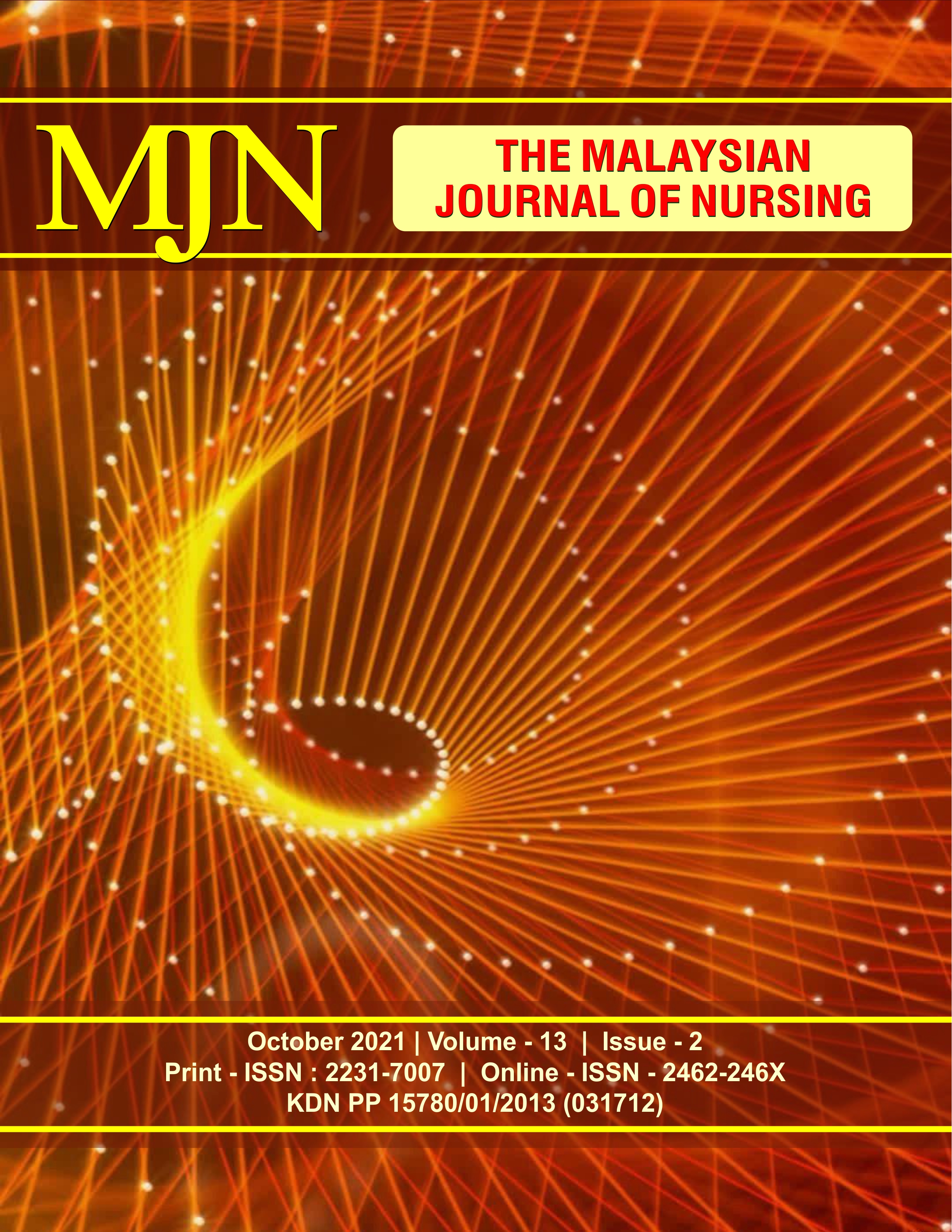 How to Cite
Sheilomay A. Majait, Berna B. Sallave, & Pearl Irish V. De Paz. (2021). CARING BEHAVIORS AND QUALITY OF CARE RENDERED BY COMMUNITY HEALTH NURSES IN THE PHILIPPINES. The Malaysian Journal of Nursing (MJN), 13(2). Retrieved from https://ejournal.lucp.net/index.php/mjn/article/view/1357
License
Copyright (c) 2021 The Malaysian Journal of Nursing (MJN)
This work is licensed under a Creative Commons Attribution-NonCommercial-NoDerivatives 4.0 International License.