COMPARISON OF THE EFFECT GROUP ACTIVITY THERAPY: PERCEPTION STIMULATION & DEEP BREATH THERAPY TO ELDERLY STRESS IN CIREBON CITY
Abstract
Hypertension as ranks first a degenerative disease that affects the elderly with a prevalence of 45.9% at the age of 55-64 years, 57.6% at the age of 65-74 years, and 63.8% at the age of 75 and over. Stress is one of the risk factors for hypertension in the elderly. Various studies show stress has a strong influence on the onset of hypertension in the elderly, also contributing as much as 9% to the risk of developing hypertension. Perceptual stimulation group activity therapy and deep breaths are non-pharmacological methods of treating psychological stress. The purpose of this study was to determine the effect of group activity therapy (TAK): perceptual stimulation and deep breaths on the stress level of the elderly in Cirebon City. Experimental research design pre- and post intervention, elderly population with essential hypertension in Sitopeng Health Center Cirebon City, total sample 32 people, simple random sampling technique, and data analysis  using thetechnique  Mann Whitney and Wilcoxon. There were differences in stress levels in the elderly in Cirebon City after treatment in the activity therapy group: perceptual stimulation and deep breathing therapy, where the value of α = 0.031 <0.05. Puskesmas can use a group activity therapy approach in carrying out activities (for example, health promotion), which can have a positive effect on the emotional health of the elderly.
Keywords:
Perceptual Stimulation TAK, Stress Level
Downloads
Download data is not yet available.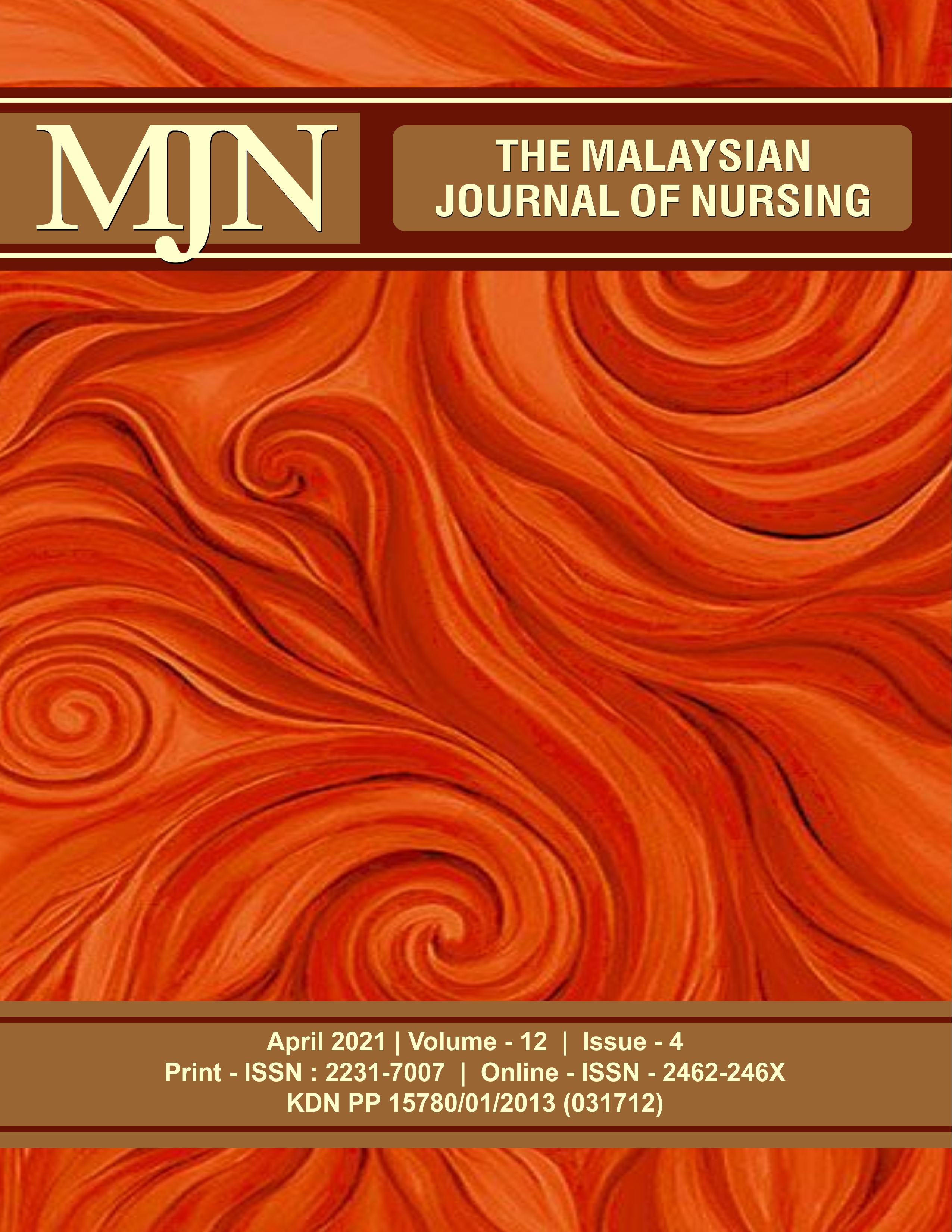 How to Cite
Omay Rohmana, Ati Siti Rochayati, & Eyet Hidayat. (2021). COMPARISON OF THE EFFECT GROUP ACTIVITY THERAPY: PERCEPTION STIMULATION & DEEP BREATH THERAPY TO ELDERLY STRESS IN CIREBON CITY. The Malaysian Journal of Nursing (MJN), 12(4). Retrieved from https://ejournal.lucp.net/index.php/mjn/article/view/1341
License
Copyright (c) 2021 The Malaysian Journal of Nursing (MJN)
This work is licensed under a Creative Commons Attribution-NonCommercial-NoDerivatives 4.0 International License.