THE EFFECTS OF TAI CHI EXERCISE ON PHYSIOLOGICAL AND PSYCHOSOCIAL WELL-BEING DURING ADJUVANT CHEMOTHERAPY AMONG BREAST CANCER PATIENTS
Abstract
Background: Tai Chi (TC), as a mind-body exercise, may have a positive impact on physical function and psychological well-being in breast cancer patients. Objective: The aimed of the study is to evaluate the effects of Tai Chi exercise on physiological and psychosocial well-being during adjuvant chemotherapy among breast cancer patients. Methods: A purposive sample of 70 patients undergoing chemotherapy diagnosed of breast cancer. Quasi-experimental design was utilized to conduct this study at the outpatient clinic regarding breast cancer with chemotherapy health insurance (Alfardose Clinic) Mansoura, Egypt. A structured interviewing questionnaire included patient demographic and medical data, psychological changes associated with chemotherapy and Hospital Anxiety and Depression Scale to assess Well-Being were used as a tool for data collection. Results: There were highly statistically improvement in studied samples' regarding drowsy, tiredness, depression and worry symptoms post and follow up of implementation Tai Chi Exercise. Conclusion: The participants of the study felt that Tai Chi had been greatly beneficial to them, both in terms of improving physiological and physical well-being. Recommendations: Tai Chi Exercise should be applied to all breast cancer patients undergoing chemotherapy because of its effectiveness in improving the physiological and psychological status after implementing the program.
Keywords:
Tai Chi Exercise, Well-Being, Adjuvant Chemotherapy and Breast Cancer
Downloads
Download data is not yet available.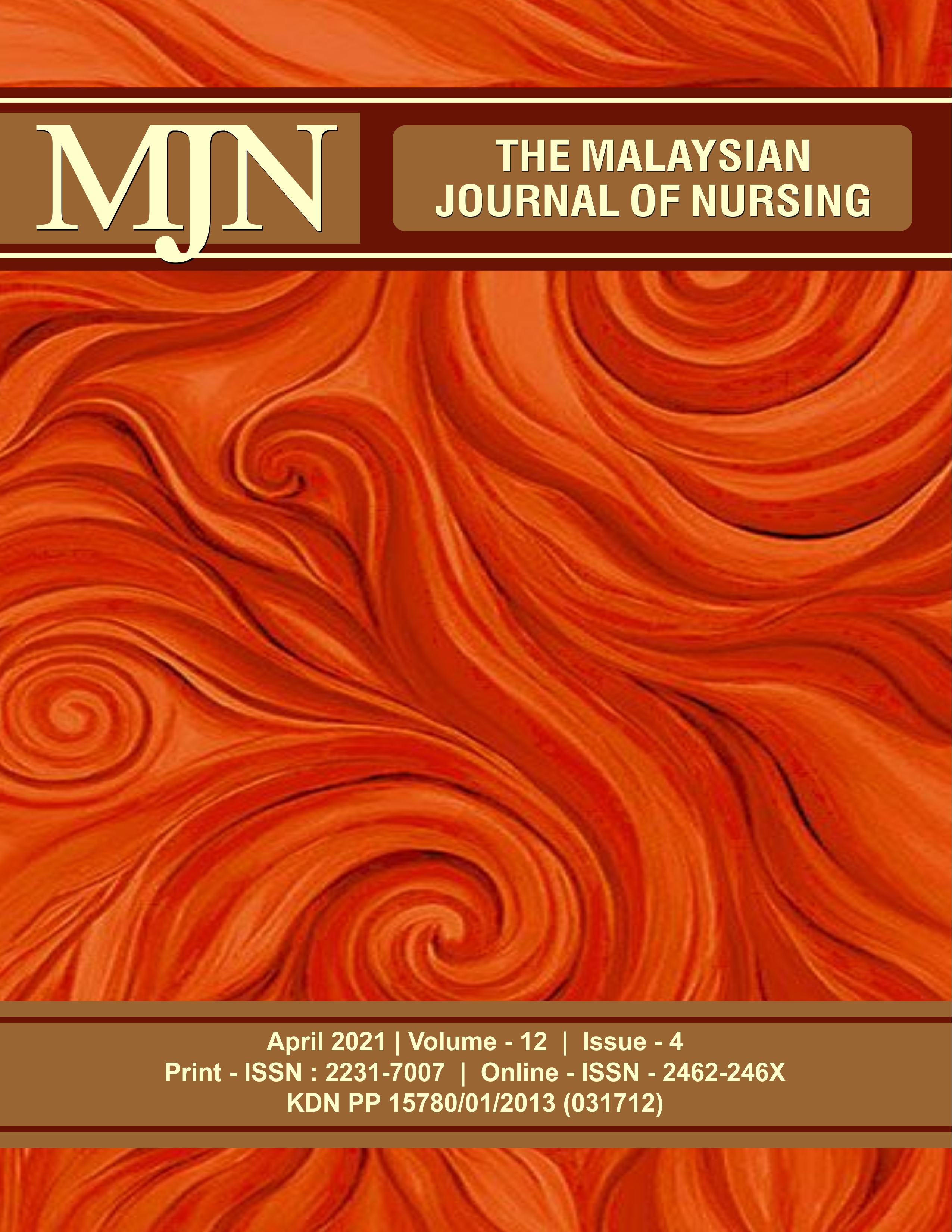 How to Cite
Salwa Atyia, & Asmaa Abouda Abdelhamed Soultan. (2021). THE EFFECTS OF TAI CHI EXERCISE ON PHYSIOLOGICAL AND PSYCHOSOCIAL WELL-BEING DURING ADJUVANT CHEMOTHERAPY AMONG BREAST CANCER PATIENTS. The Malaysian Journal of Nursing (MJN), 12(4). Retrieved from https://ejournal.lucp.net/index.php/mjn/article/view/1253
License
Copyright (c) 2021 The Malaysian Journal of Nursing (MJN)
This work is licensed under a Creative Commons Attribution-NonCommercial-NoDerivatives 4.0 International License.