THE EFFECT OF KNEE EXERCISE AND PARAM GINGER TO REDUCE KNEE PAIN IN ELDERLY
Abstract
Background: Higher life expectancy in Indonesia contribute to the increasing number of elderly populations. Due to this situation, dependent burden of productive age to non-productive expanding. Many diseases occur in the elderly, including degenerative joint disease, account for 11.9% in Indonesia and 6% occurring in Special Region of Yogyakarta. Among 34 provinces in Indonesia, Yogyakarta and 4 other provinces identified to have an old population structure where the proportion of elderly reached 10 percent or above. In 2019, elderly population in Yogyakarta account for 14.50 percent (BPS, 2019). Following changes on the population structure in which number of elderly people is rising and occupied as province with highest elderly population rate, arthritis became the second highest disease incidence in Yogyakarta. Current evidence related exercise and ginger, did not present any studies that combine both of the intervention methods as researchers aimed to identify scientific evidence of exercise and ginger to reduce knee pain in the elderly. Objective: This study aimed to determine the effect of knee exercise and param ginger to reduce knee pain in the elderly. Methods: This is a quantitative study implementing quasi-experimental research, randomized pretest-posttest control design. Population of this study were elderly originated from Pringwulung Village, Yogyakarta. Purposive sample design was intended to recruit participants with age 55-70 years, experiencing knee pain, have no ginger allergy and willing to participate. Eligible sample of this study was 40 participants. The intervention was carried out for 4 weeks from September to October 2020. Results: Study identified significant differences in pain levels before and after knee exercise (p=0.004), before and after knee exercise and param ginger (p=0.004), and before and after receiving param ginger (p=0.006). Conclusion: Knee exercise and param ginger provide significant effect to reduce knee pain in the elderly.
Keywords:
Knee Exercise, Knee Pain, Param Ginger
Downloads
Download data is not yet available.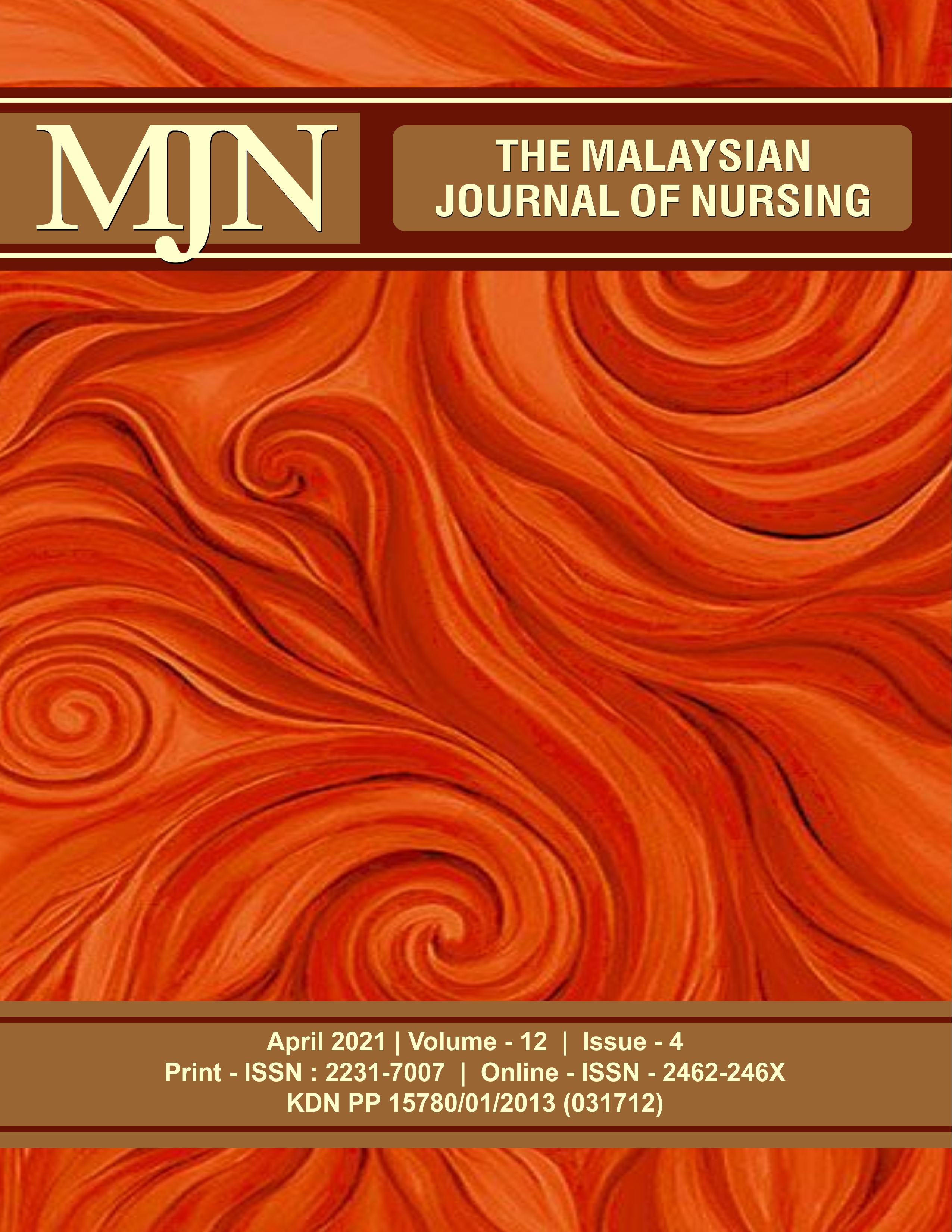 How to Cite
Theresia Titin Marlina, & Veronica Ima Pujiastuti. (2021). THE EFFECT OF KNEE EXERCISE AND PARAM GINGER TO REDUCE KNEE PAIN IN ELDERLY. The Malaysian Journal of Nursing (MJN), 12(4). Retrieved from https://ejournal.lucp.net/index.php/mjn/article/view/1244
License
Copyright (c) 2021 The Malaysian Journal of Nursing (MJN)
This work is licensed under a Creative Commons Attribution-NonCommercial-NoDerivatives 4.0 International License.