WHAT CAN NURSES DO TO IMPLEMENT LEAN HOSPITALS?
Abstract
Background: lean hospital is a very rational hospital management practice to be run to be able to provide effective and efficient services for patients. Nurses have a major role to be able to apply the lean hospital. Purpose: explore the things that can be done by nurses to implement lean hospial. Method: qualitative research with data collection techniques of deep interview and Focus Group Discussion (FGD) on five informant who is a nurse manager at a private hospital in Indonesia. Five Informants (I) were selected by purposive sampling. Results: found three themes that nurses can do to be able to apply lean hospitals in the nursing field, namely: 1) managerial work processes; 2) fulfillment of nursing work facilities and infrastructure; and 3) to work effectively and efficiently. Conclusion: lean hospitals can be implemented by nurses to be able to make nursing services in hospitals more effective and efficient by reducing managerial arrangements, and reducing patient waiting time for services.
Keywords:
Lean hospital, Nurses, Implementation
Downloads
Download data is not yet available.
References
Cacciatore, P., Calabrò, G.E., Mogini, V., Moraca E., Makishti O., Campanella P., Ricciardi W. & Specchia, M.L. (2019). Lean thinking in the hospital setting - Results of a systematic review of literature. Igiene E Sanita Pubblica, 75(1), pp 29–50.
Gasper, V., & Fontana, A. (2011). Lean Six Sigma for Manufacturing and Service Industries . Jakarta: PT Gramedia Pustaka Utama.
Graban, M. (2012). Lean Hospital Improving Quality, Patient Safety and Employed Engagement. New York: CRP Press Taylor & Francis Group.
Hamidi, M., Mahendra, P., & Denecke, K. (2019). Towards a Digital Lean Hospital: Concept for a Digital Patient Board and Its Integration with a Hospital Information System. Studies In Health Technology And Informatics, 264, pp 606–610.
Harrison, M.I., Paez, K., Carman, K.L., Stephens, J., Smeeding, L., Devers, K.J. & Garfinkel, S. (2016). Effects of organizational context on Lean implementation in five hospital systems. Health Care Management Review, 41(2), pp 127–144.
Hugh, E., Gliebe, W. & Sendlhofer, G. (2019). Qualitative analysis of lean management in healthcare: perspectives of Austrian and Swiss experts]. Zeitschrift Fur Evidenz, Fortbildung Und Qualitat Im Gesundheitswesen, 143, pp 8–14.
Neuman, W.L. (2014). Sosial Researh Methods: Qualitative and Quantitative Approache, Seventh Edition. Harlow: Pearson Education Limited.
Nursalam (2015). Manajemen Keperawatan. Aplikasi dalam Praktik Keperawatan Profesional. Jakarta: Salemba Medika.
Regis, T., Santos, L. & Gohr, C. (2019). A case-based methodology for lean implementation in hospital operations. Journal of Health Organization and Management, 33(6), pp 656–676.
Shortell, S., Blodgeett, J., Rundal, T. & Kralovec, P. (2018). Use of Lean and Related Transformational Performance Improvement Systems in Hospitals in the United States: Results From a National Survey. Joint Commission Journal On Quality And Patient Safety, 44(10), pp 574–582.
Swanburg, R. (2000). Pengantar Kepemimpinan dan Manajemen Keperawatan untuk Perawat Klinis. Jakarta: Penerbit Buku Kedokteran, EGC.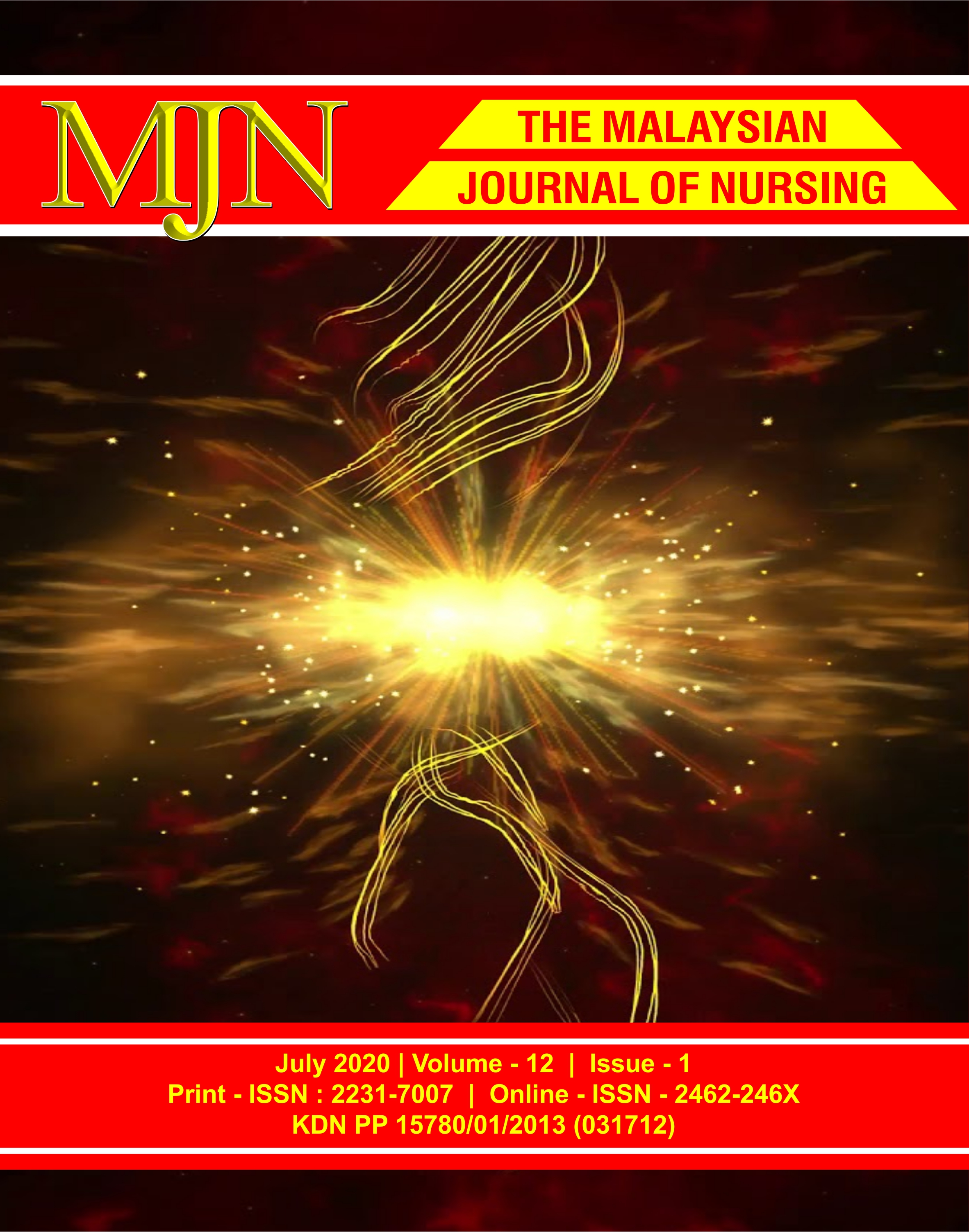 How to Cite
Bernadetta Eka Noviati, & Birgitta Dyah Yuliati. (2020). WHAT CAN NURSES DO TO IMPLEMENT LEAN HOSPITALS?. The Malaysian Journal of Nursing (MJN), 12(1), 92-97. https://doi.org/10.31674/mjn.2020.v12i01.011
License
This work is licensed under a Creative Commons Attribution-NonCommercial-NoDerivatives 4.0 International License.