COMMUNITY NURSING A TOOL FOR ACHIEVING SDG AND UHC TARGETS IN NIGERIA
Abstract
This paper explores community Nursing programme as a tool for the targets in Nigeria. About 70 percent of Nigerian lives in the rural communities and lack access to healthcare. Reviewed literature identified community health problems to include maternal and neonatal morbidity and mortality, communicable and non communicable diseases. The Licensed Community Nurses will no doubt mitigate gross shortage to enabled rural communities' access health care. The paper describes the distribution of nurses in Nigeria, trends in illness and concludes that Community Nursing is critical for improving community's health. 
Keywords:
Community nursing, Universal health coverage, Nursing and Midwifery Council
Downloads
Download data is not yet available.
References
Aluko, A.O., Anthea, R. and Marie Modeste, R.R. (2019). Manpower capacity and reasons for staff shortage in primary health care maternity centres in Nigeria: a mixed-methods study. BMC Health Services Research (2019), 19:10
Blackie, C and Appleby, F.M. (2000). Community Health Care Nursing. Churchill Livingstone Harcourt Publishers Ltd.
Dahiru, A. (2019). Workers Health: Measures to Prevent Untimely Death. Paper presented at a West African Safety Week Seminar Organized by the Federal Road Safety Corps RS 1.24 Nassarawa Kano Unit Command, Kano state, Nigeria.
Efe, S.I. (2013). Health care problem and management in Nigeria. Journal of Geography and Regional Planning, 6(6), pp 244-254.
Gulf News (2020). The World needs 5.9 million more nurses worldwide. Retrived from: gulfnews.com/world/who-needs-5.9-million.more-nurses.
Kabir, M. (2015). Public Health Concern for Chronic Non-communicable Diseases Surpasses Anxiety over Most Infections. A Bayero University, Kano, Inaugural Professorial Lecture Series No. 17.
Kotrotsiou, S., Lavdaniti, M., Psychogiou, M., Paralikas, Th., Papathanasiou, I. & Lahana, E. (2008). Community nurses' role as counsellors in primary health care. International Journal of Caring Sciences, 1(2), pp 92–98.
Muhammad, M.S. (2019). The Role and Responsibilities of a Community Nurse. An unpublished paper presented at the Kano Nurses Study Circle.
Nigeria's Social Indicators for Policy and Legislative Guide (1999 – 2007) (2010). Population – Nurse Ratio. Policy Analysis and Research Project National Assembly Abuja, Nigeria. Edited Hamalai, L.
Nursing and Midwifery Council of Nigeria (NMCN) (2020). Introduction of Community Nursing Programme as a Modalities for Strengthening Human Resources at the Primary Health Care Level and Reduction of Maternal and Infant Mortality in Nigeria. N&MCN/SG/RO/CIR/24/VOL.4/152 dated March 3, 2020.
Oyerinde, O.O. (2019). Man Does not Die but Kills Himself: The Dilemma of the Health Educator and the Moderating Influence of Health Education. A Bayero University, Kano, Inaugural Professorial Lecture Series No. 38.
Starfield, B. & Macinko, J. (2005). Contribution of primary care to health systems and health. Milbank Quarterly, 2005(83), pp 457-502.
Suleiman, M.A. (2018). Health Education in contemporary Nigeria Health Problems. A Lead paper presented at the 23rd Annual Conference of National Association of Health Educators (NAHE). The Theme: Health Education in Contemporary Nigerian Health Problems Held on Wednesday 27th – Saturday 30th at Bayero University, Kano, North west Nigeria.
World Health Organization (WHO) (2010). A framework for community health nursing education Nursing and Midwifery Unit World Health Organization, Regional Office for South-East Asia. Pdf.
World Health Organization (WHO) (2010). Global health workforce alliance country responses. Retrieved from: https://www.who.int/workforcealliance/countries/nga/en/.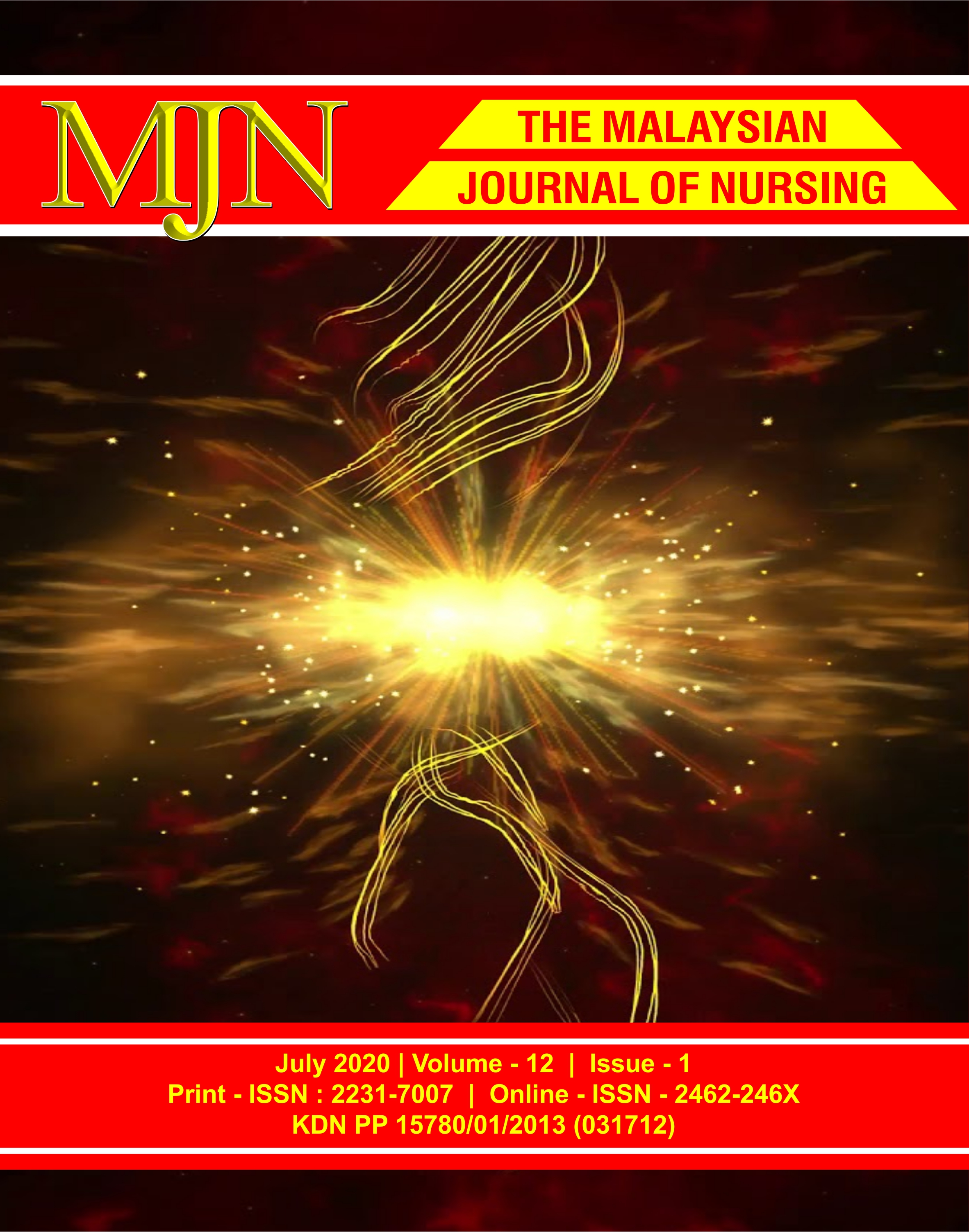 How to Cite
Abdullahi Dahiru, Rabiu Musa, & Salisu Muhammad Jella. (2020). COMMUNITY NURSING A TOOL FOR ACHIEVING SDG AND UHC TARGETS IN NIGERIA. The Malaysian Journal of Nursing (MJN), 12(1), 42-44. https://doi.org/10.31674/mjn.2020.v12i01.004
License
This work is licensed under a Creative Commons Attribution-NonCommercial-NoDerivatives 4.0 International License.