DETERMINANTS OF FAMILY PLANNING AMONG MYANMAR WOMEN: SYSTEMATIC REVIEW
Abstract
Background: Family planning is achieved by using contraceptive methods and the treatment of involuntary infertility. In Myanmar, although the contraceptive prevalence rate is increasing, it still needs to reach 60% in family planning 2020 commitment. This review is aimed to explore the determinants that can improve or inhibit contraceptive usage among Myanmar women. Methods: 88 articles are found through searching in PubMed, Scopus, EBSCO and ProQuest. Nine articles which meet inclusion and exclusion criteria are selected. Results: Four main themes emerged. These are socio-demographic factors (age, level of education, marital duration, number of living children, religion, occupation, income), cognitive factors (knowledge), affective factors (attitude and motivation including support from health care providers, family, friend as well as husband and health education) and availability of service (distance form health care place, service available for 24 hours, cost). Conclusion: The findings will be supported to information about the needs and gaps in implementing family planning. It is recommended that knowledge on determinants of family planning is helpful to improve family planning program in both urban and rural communities.
Keywords:
Contraceptive Usage, Family Planning, Myanmar Women
Downloads
Download data is not yet available.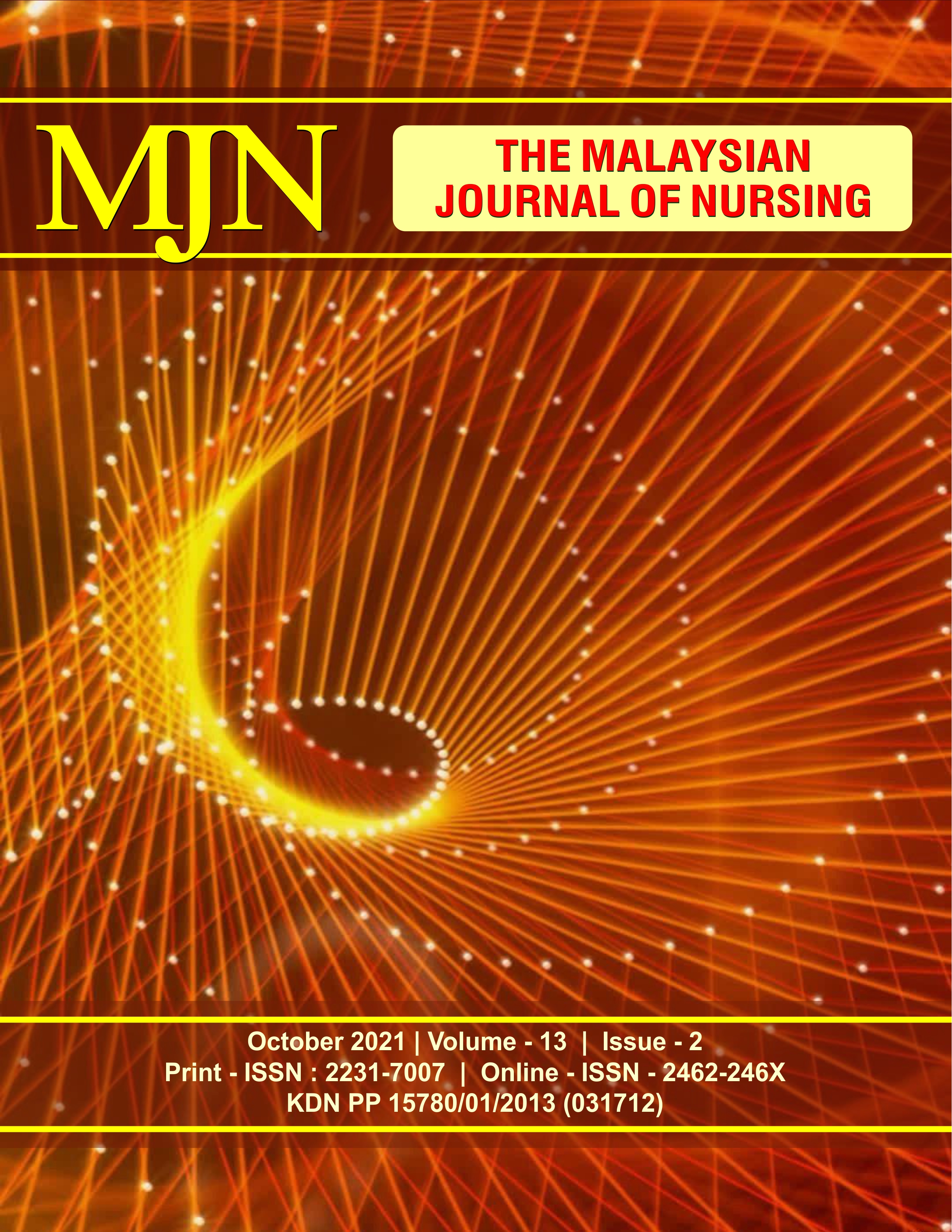 How to Cite
Nyein Moh Moh Myint, & Sa Sa Aung. (2021). DETERMINANTS OF FAMILY PLANNING AMONG MYANMAR WOMEN: SYSTEMATIC REVIEW. The Malaysian Journal of Nursing (MJN), 13(2). Retrieved from https://ejournal.lucp.net/index.php/mjn/article/view/1075
License
Copyright (c) 2021 The Malaysian Journal of Nursing (MJN)
This work is licensed under a Creative Commons Attribution-NonCommercial-NoDerivatives 4.0 International License.