CORRELATION BETWEEN ENTREPRENEURIALISM, NURTURING THE SPIRIT OF INNOVATION AND SUSTAINABLE DEVELOPMENT RESEARCH ON AFRICAN COUNTRIES
Abstract
The nexus of Entrepreneurialism, nurturing the spirit of innovation and sustainable development is a subjective generalisation of great interest nowadays, as society is looking for solutions leading to sustainable development. Given this context, the research paper aims to put in connection sustainable Entrepreneurialism and sustainable development from both the perspectives of conceptual reflection in literature and a research on the African countries. The research methodology is based on methods of analysis and synthesis, of interpretation and evitable comparisons. The research results point out that sustainable Entrepreneurialism, seen through the perspective of innovative SMEs, as considered in the research, is part of the support system for sustainable development, as entrepreneurial enterprises are increasingly recognized as a driving thrust for nurturing the spirit of innovation and competitiveness, as one of the keys to achieving sustainable development. The research may be particularly important for both researchers and policy makers and offers opportunities for future studies on the subjective generalisation. 
Keywords:
Entrepreneurialism, Nurturing the Spirit of Innovation, Human Development Index, Sustainable Development
Downloads
Download data is not yet available.
References
Abrahamsson, A. (2006). Sustainopreneurship Business with a Cause, Science for Sustainable Development Starting Points and Critical Reflections, Uppsala: VHU (Swedish Society for Sustainable Development), pp. 21-30.
European Commission. (2012). Innovation Union Scoreboard 2011.
European Commission. (2003). Responsible entrepreneurship: A collection of good practice cases among small and medium-sized enterprises across Europe.
Gerlach, A. (2003). Sustainable entrepreneurship and innovation. Centre for Sustainability Management, University of Lueneburg. In: Proceedings of Conference Corporate Social Responsibility and Environmental Management Leeds, UK.
Hall, J. K., Daneke, G. A. & Lenox, M. J. (2010). Sustainable Development and Entrepreneurship: Past Contributions and Future Directions. Journal of Business Venturing, 25 (5), pp 439-448.
Herman, E. (2012). Education's impact on the Romanian labour market in the European context, Procedia-Social and Behavioral Science, 46(2012), pp. 5563-5567.
Krisciunas, K., Greblikaite, J. (2007). Entrepreneurialism in Sustainable Development: SMEs Innovativeness in Lithuania. Engineering Economics, 4(54), pp. 20-26.
OECD. (2010). SMEs, Entrepreneurship and Innovation, Series: OECD Studies on SMEs and Entrepreneurship.
Schaltegger, S. (2000). Vom Bionier zum Sustainopreneur, Presentation at Rio Impuls Management Forum 2000.
Schaltegger, S. (2000). Vom Bionier zum Sustainopreneur, Presentation at Rio ImpulsManagement Forum 2000.
Schumpeter, J. (1934). The Theory of Economic Development. Harvard University Press, Cambridge.
Schumpeter, J. (1942). Capitalism, Socialism and Democracy. Harper, New York.
Stefanescu, D., Gabor, M.R., Contiu, L.C. (2011). Changes of the European Countries distributions based on Entrepreneurship and Social Economic Sustainable Development Indicators, in Recent Researchers in Economics and Management Transformation, Proceedings of the 6 WSEAS International Conference on Economy and Management Transformation, pp 153-158.
United Nations Development Program. (2011). Human Development Index 2011. Retrieved From: http://hdr.undp.org/en/statistics. United Nations. World Commission on Environment and Development. (1987). Our Common Future (The Brundtland Report). UN Documents.
Yale University. (2010). Environmental Performance Index 2010. Retrieved From: http://epi.yale.edu.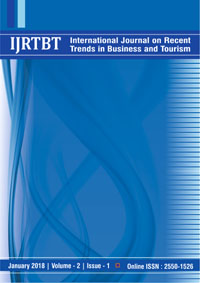 Downloads
How to Cite
Vikram Bansal, & Shashi Kant. (2018). CORRELATION BETWEEN ENTREPRENEURIALISM, NURTURING THE SPIRIT OF INNOVATION AND SUSTAINABLE DEVELOPMENT RESEARCH ON AFRICAN COUNTRIES. International Journal on Recent Trends in Business and Tourism (IJRTBT), 2(1), 23-26. Retrieved from https://ejournal.lucp.net/index.php/ijrtbt/article/view/230
License
Copyright (c) 2018 International Journal on Recent Trends in Business and Tourism (IJRTBT)
This work is licensed under a Creative Commons Attribution-NonCommercial-NoDerivatives 4.0 International License.