WOMEN TRAVEL WRITINGS: A JOURNEY OF SYMBOLISM
Abstract
In the past few decades, travel has become a means of exploration, knowledge, and lifestyle. With such an increase in interest towards tourism, why are women travel writings not being acknowledged? This study is one of the earliest attempts to conceptually explore the multidimensional domain of women travel writings. The purpose of this study is to conceptually understand the journey of women travel writers from around the world over time, and the reasons for their limited presence in this genre. A systematic review of the literature was conducted to explore various facets of women travel writers. The findings suggest a strong influence of gender stereotypes, government policies, cultural barriers, imagery, and symbolism as substantial factors affecting women travel writings. The study is one of a kind to investigate the multifaceted genre of women travel writings chronologically and geographically.
Keywords:
Women Travel Writers, Pandemic, Symbolism, Gender, Culture
Downloads
Download data is not yet available.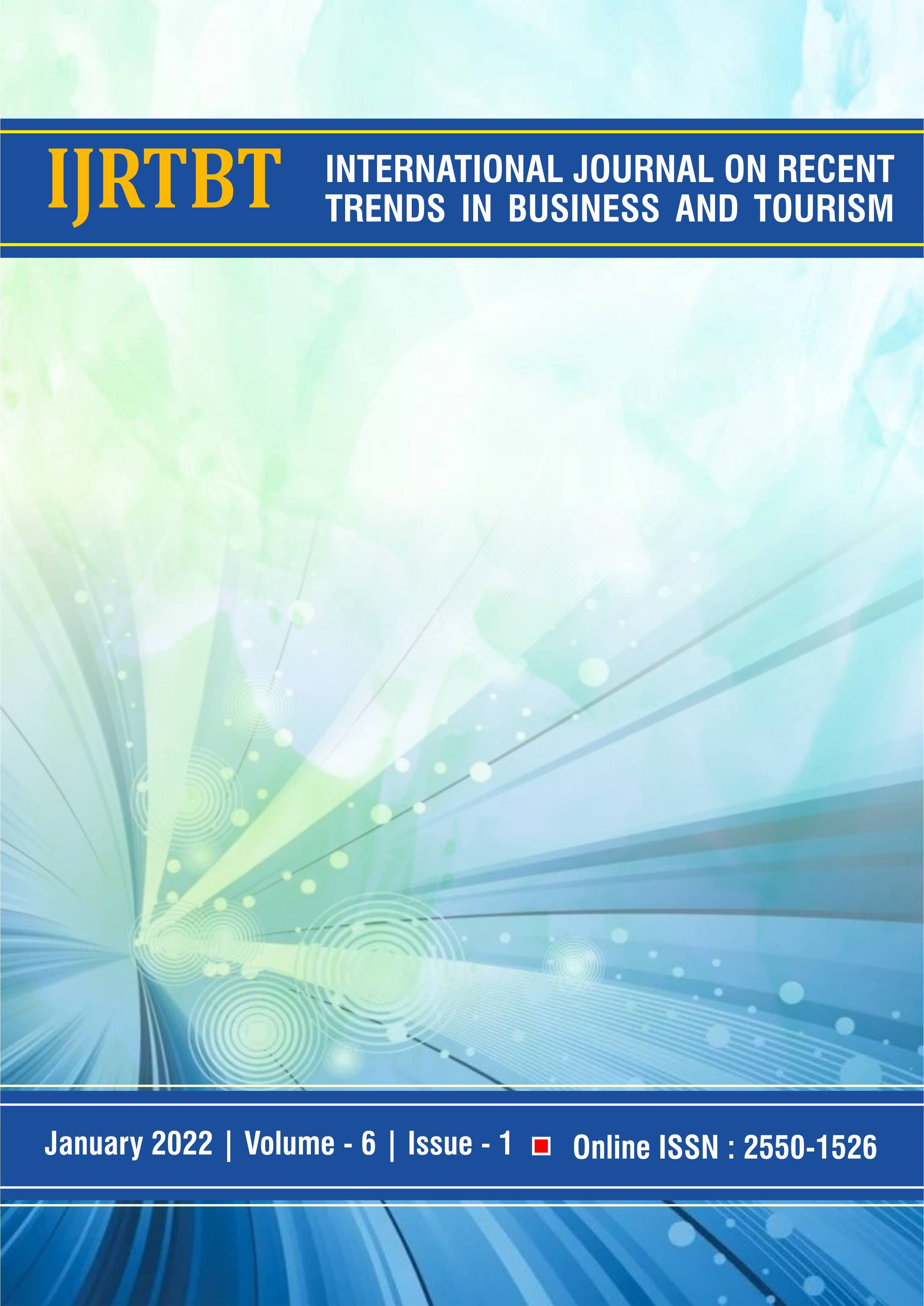 How to Cite
Shilpi Kalwani. (2021). WOMEN TRAVEL WRITINGS: A JOURNEY OF SYMBOLISM. International Journal on Recent Trends in Business and Tourism (IJRTBT), 6(1). Retrieved from https://ejournal.lucp.net/index.php/ijrtbt/article/view/1538
License
Copyright (c) 2021 International Journal on Recent Trends in Business and Tourism (IJRTBT)
This work is licensed under a Creative Commons Attribution-NonCommercial-NoDerivatives 4.0 International License.