INCREASING THE EFFICIENCY OF SOCIAL MARKETING ABOUT COVID-19 PREVENTIVE MEASURES- AN EMPIRICAL STUDY
Abstract
Social Marketing plays an important role in bringing change in society for good if perform well and the cases of COVID-19 is still being reported in India more specifically in West Bengal. Thus, the primary aim of this study was to find out the important variables that will help companies to increase the efficiency of social marketing campaigns. For achieving this objective this study adopted empirical research and it is concerned with providing practical implication without any variable manipulation it used descriptive cross-sectional research design. For the purpose data collection convenience sampling technique was utilized and data collected using an interval scale. For analysis of collected data, first a reliability analysis of the data collection instrument was conducted with 54 respondents, and it gave the value of 0.92 which is good. After that for reaching out to conclusion Structural Equation Modeling was utilized first measurement model conducted for checking the model fit and after determining the model fit based on several fit indices such as CMIN/df, GFI, CFI, and RMSEA 2.08, 9.1, 9.3, 0.62 respectively and lastly structural model was checked to see the direction of the study and to check the proposed hypotheses. The results and recommendations based on recommendation was completely based on statistics and shows very interesting practical implications.
Keywords:
COVID-19, COVID-19 Preventive Measures, Social Marketing
Downloads
Download data is not yet available.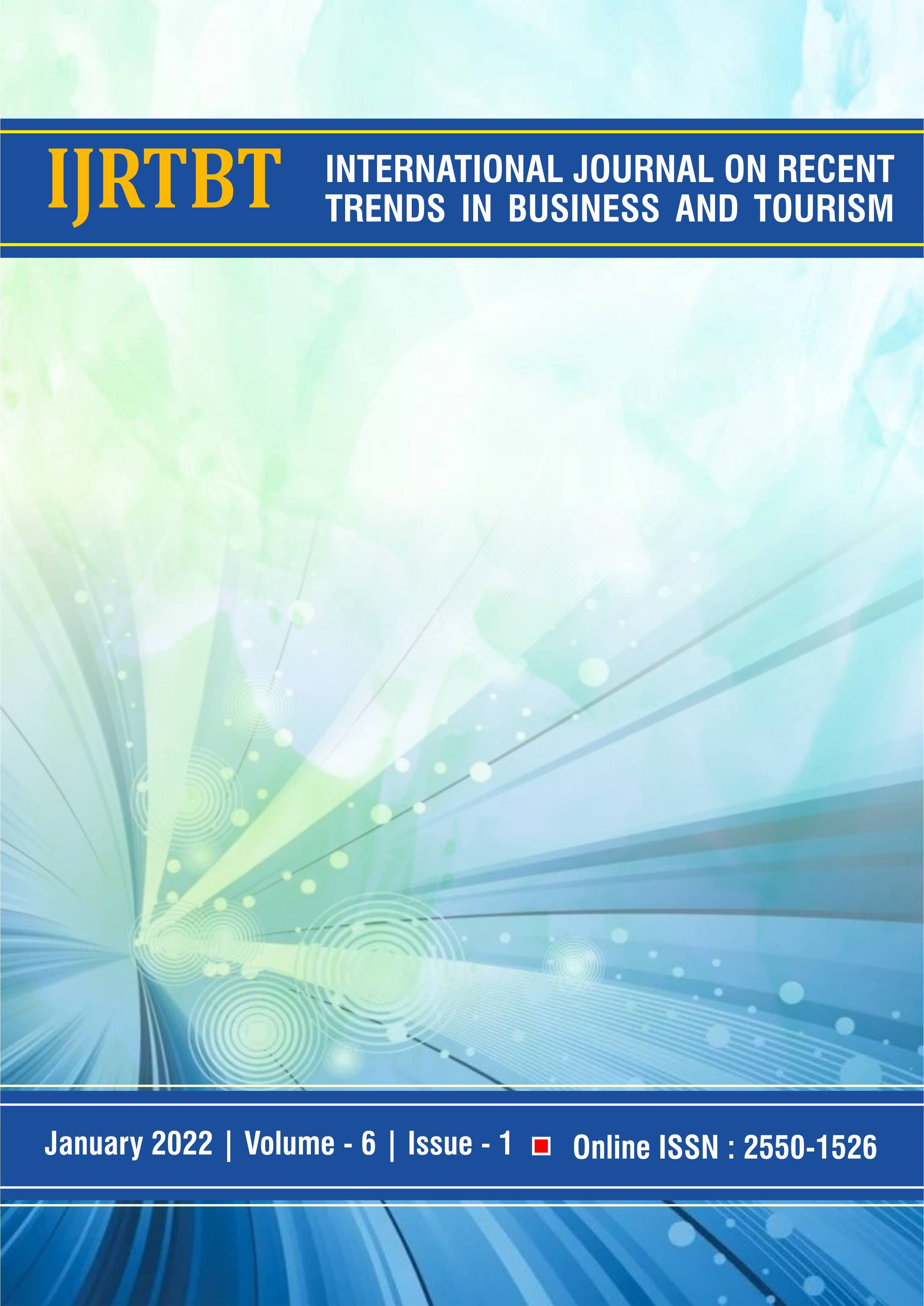 How to Cite
Priyo Das. (2021). INCREASING THE EFFICIENCY OF SOCIAL MARKETING ABOUT COVID-19 PREVENTIVE MEASURES- AN EMPIRICAL STUDY. International Journal on Recent Trends in Business and Tourism (IJRTBT), 6(1). Retrieved from https://ejournal.lucp.net/index.php/ijrtbt/article/view/1483
License
Copyright (c) 2021 International Journal on Recent Trends in Business and Tourism (IJRTBT)
This work is licensed under a Creative Commons Attribution-NonCommercial-NoDerivatives 4.0 International License.