PARADIGM SHIFT IN THE GLOBAL HOSPITALITY INDUSTRY – IMPACT OF PANDEMIC COVID- 19
Abstract
The Global hospitality industry constituting of lodging, food and beverage, entertainment, travel etc. were ever expanding due to the ever-expanding global tourism industry before the outbreak of coronavirus. Before the pandemic COVID-19 the hospitality industries were booming due to increased disposable income, change in lifestyle, new travel trends, increased internet penetration, internet banking, web presence of hotels and tourism directories. In the past decades, the number of international tourist arrivals had risen continuously. The growth projections as per the world tourism organization the number of tourists across the globe was expected to cross 1.5 billion by 2020. The Global hospitality industry has come to a standstill after the pandemic as there is tremendous decrease in tours and travels as most of the flights are getting cancelled. Majority of the Governments world over to prevent spread of pandemic are cancelling flights and foreign visits locking their boundaries. The Global hospitality industries economy is badly affected and its chances of revival in near future seem very bleak. Strategies are needed to revive the same. A paradigm shift in the global hospitality industry is envisaged soon.
Keywords:
Global Hospitality Industry, Paradigm Shift, COVID-19
Downloads
Download data is not yet available.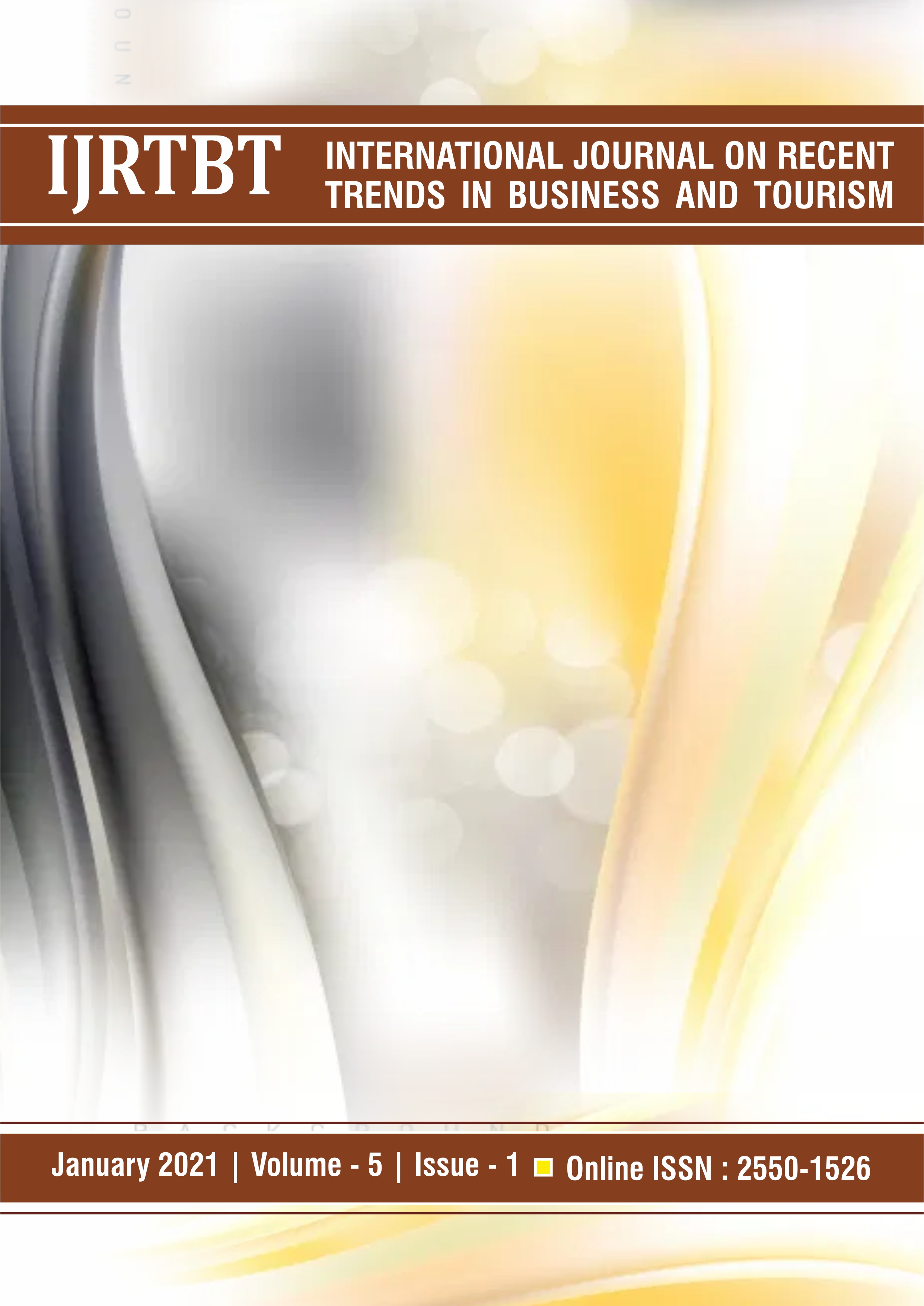 How to Cite
Mukta Malhotra. (2021). PARADIGM SHIFT IN THE GLOBAL HOSPITALITY INDUSTRY – IMPACT OF PANDEMIC COVID- 19. International Journal on Recent Trends in Business and Tourism (IJRTBT), 5(1). Retrieved from https://ejournal.lucp.net/index.php/ijrtbt/article/view/1298
License
This work is licensed under a Creative Commons Attribution-NonCommercial-NoDerivatives 4.0 International License.