THE IMPACT OF COVID-19 PANDEMIC LOCKDOWN ON THE MIGRANT LABOUR CRISIS AND CARDAMOM HARVEST IN HIGH RANGES OF KERALA, INDIA
Abstract
This paper analyses the situation of cardamom planters and plantations against the backdrop of COVID-19 pandemic and lack of migrant labour during the harvesting season. The global pandemic resulted in large scale exodus of migrant labour across India. For more than a decade, the cardamom plantations in high ranges of Kerala depended on large-scale migrant labour force for weeding, manual irrigation, spraying of pesticides and fertilisers, and handpicking cardamom cloves. As the cultivation of cardamom is highly labour intensive, the scarcity of labour force resulted in large scale decay of unplucked cardamom cloves in various plantations. The shortage of labour force also resulted in a drastic increase in labour cost for hand picking of cardamom cloves from the plants. The cardamom is harvested around four times a year, but the initial harvest during the ongoing pandemic witnessed a fall in the price. This study focuses on unstructured interviews and conversations with large scale and small-scale planters, labourers, cardamom traders and people employed in commercial large scale drying of cardamom. The findings suggest that many cultivators organized various strategies to overcome the migrant labour crisis such as employing unskilled labourers at a high cost, bringing migrant labourers from their hometowns in private buses at the expense of cultivators. The migrant labour crisis also provided an employment opportunity for many people who lost their livelihood during the lockdown. The attempt here is to look at the larger transformation from below and contextualize the local transformations in the larger economic milieu. 
Keywords:
Cardamom, Kerala, Labour, Plantations
Downloads
Download data is not yet available.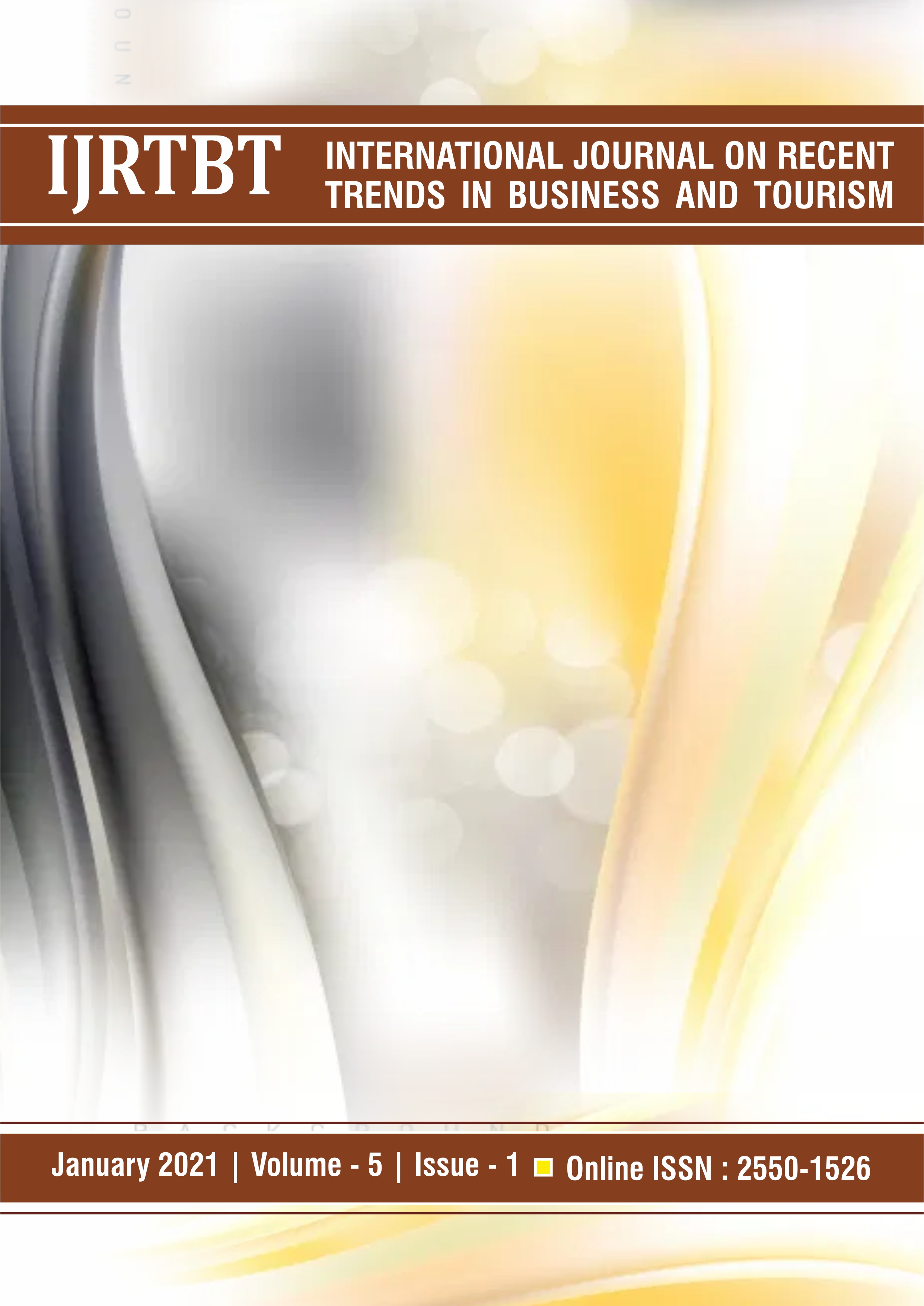 How to Cite
Navaneeth Krishnan. S. (2021). THE IMPACT OF COVID-19 PANDEMIC LOCKDOWN ON THE MIGRANT LABOUR CRISIS AND CARDAMOM HARVEST IN HIGH RANGES OF KERALA, INDIA. International Journal on Recent Trends in Business and Tourism (IJRTBT), 5(1). Retrieved from https://ejournal.lucp.net/index.php/ijrtbt/article/view/1291
License
This work is licensed under a Creative Commons Attribution-NonCommercial-NoDerivatives 4.0 International License.