PANDEMIC AND ITS IMPACT ON TRADITIONAL DOLL SELLERS OF IMA MARKET: A CASE STUDY
Abstract
This qualitative research study illustrates the relationship between ongoing pandemic crisis and the economic impact on a small section of women of Ima market, Manipur, whose livelihood depends on making and selling of traditional dolls of the Meiteis, known as Laiphadibi. In many significant ways, Laiphadibi is also a socio-cultural element of Meitei society. In this study, the participants are all women as the Laiphadibi making, selling, and playing is culturally conditioned as roles of women in Meitei society since antiquities. This case study is based on unstructured interviews and conversation analysis of four women who were engaged in traditional doll business in Ima Market before COVID-19 pandemic. The findings indicate that the shutdown of Ima Market for more than seven months due to pandemic crisis-related lockdown adversely affected their livelihood. The art of Laiphadibi making is already on the verge of losing as only a small section of women engages in this business in present-day Meitei society, and Ima Market is their primary point of business. Furthermore, the pandemic ensued lockdown paused their livelihood as they cannot sell Laiphadibis in conventional shops as dolls are not included as essential items according to the guidelines of the Government. Therefore, at this critical juncture, it is crucial to analyze the discourses on the future of this socially and culturally significant artefact and the livelihood of those women engaged in this business. 
Keywords:
Ima Market, Laiphadibi, Lockdown, Pandemic, Traditional-Doll, Women
Downloads
Download data is not yet available.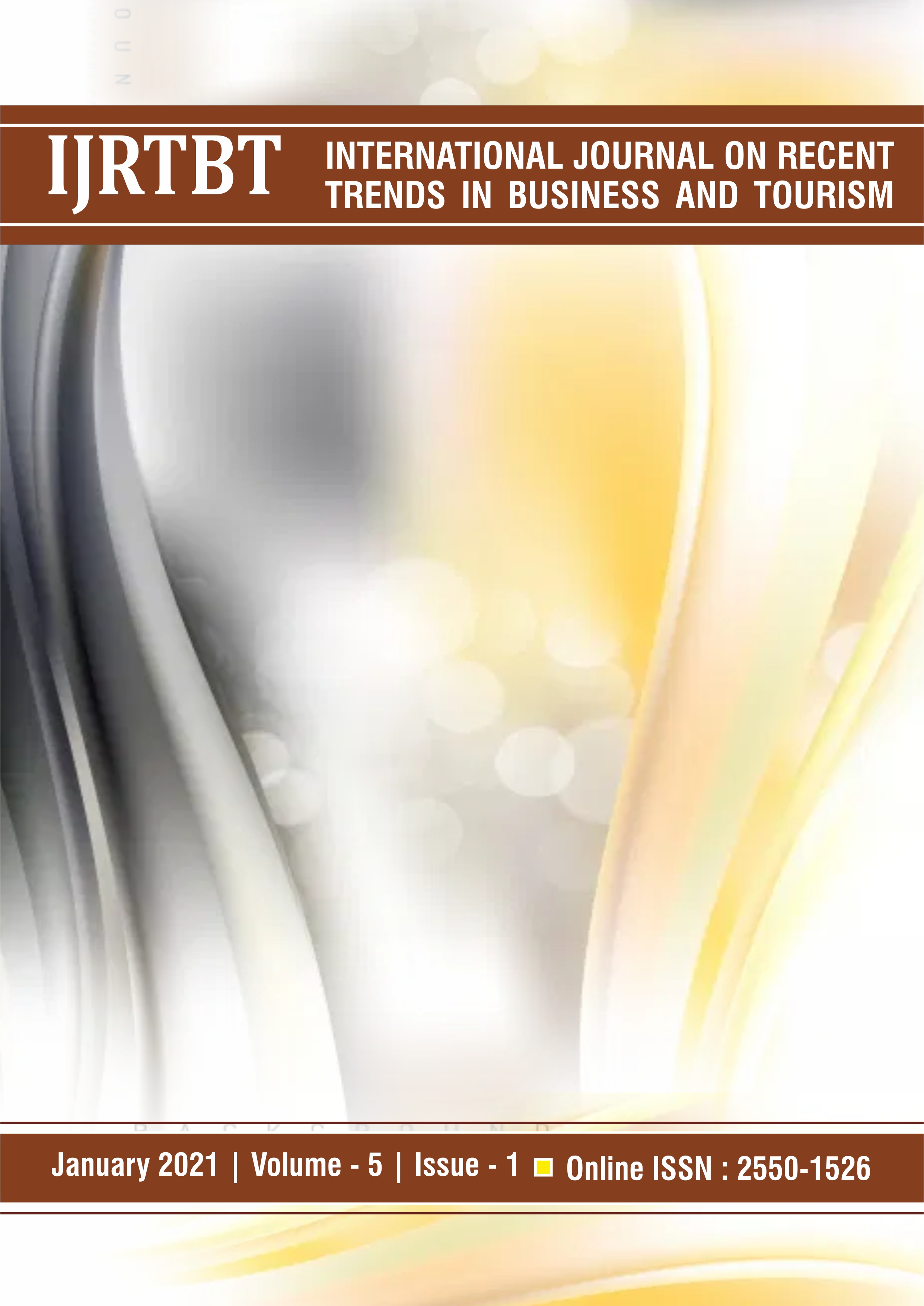 How to Cite
Sophia Lisam. (2021). PANDEMIC AND ITS IMPACT ON TRADITIONAL DOLL SELLERS OF IMA MARKET: A CASE STUDY. International Journal on Recent Trends in Business and Tourism (IJRTBT), 5(1). Retrieved from https://ejournal.lucp.net/index.php/ijrtbt/article/view/1290
License
This work is licensed under a Creative Commons Attribution-NonCommercial-NoDerivatives 4.0 International License.