A COMPARATIVE STUDY ON THE METHODS OF COMPUTING PIVOT POINTS USING LOGISTIC REGRESSION
Abstract
Proper prediction of potential turning points is the key to success for the traders in futures, commodities and stock markets. Many technical analysis tools serve this purpose and one such tool is the pivot point. It is used by the traders to predict the support and resistance level in the current and upcoming trading sessions. The standard pivot point is the simple average of high, low and close prices of the previous trading session. However some other variations to this approach are in practice. This work applies logistic regression to compare the performances of the pivot points computed using Standard method, Woodie's method and DeMark's method.  With the pivot points computed with these three methods, the categorical trend variables are generated. Since using multiple indicators is a common practice, identification of the most competing method of computing the pivot becomes necessary. This study utilizes Logistic Regression analysis to identify the most competing method of pivot to be used with other technical indicators. The credibility of the results is tested with various performance measures and out of sample tests of the fitted logistic regression models.
Keywords:
Pivot Point, DeMark"s Pivot, Woodie's Pivot, Bootstrapping, Logistic Regression, Chaikin's Oscillator, Relative Strength Index
Downloads
Download data is not yet available.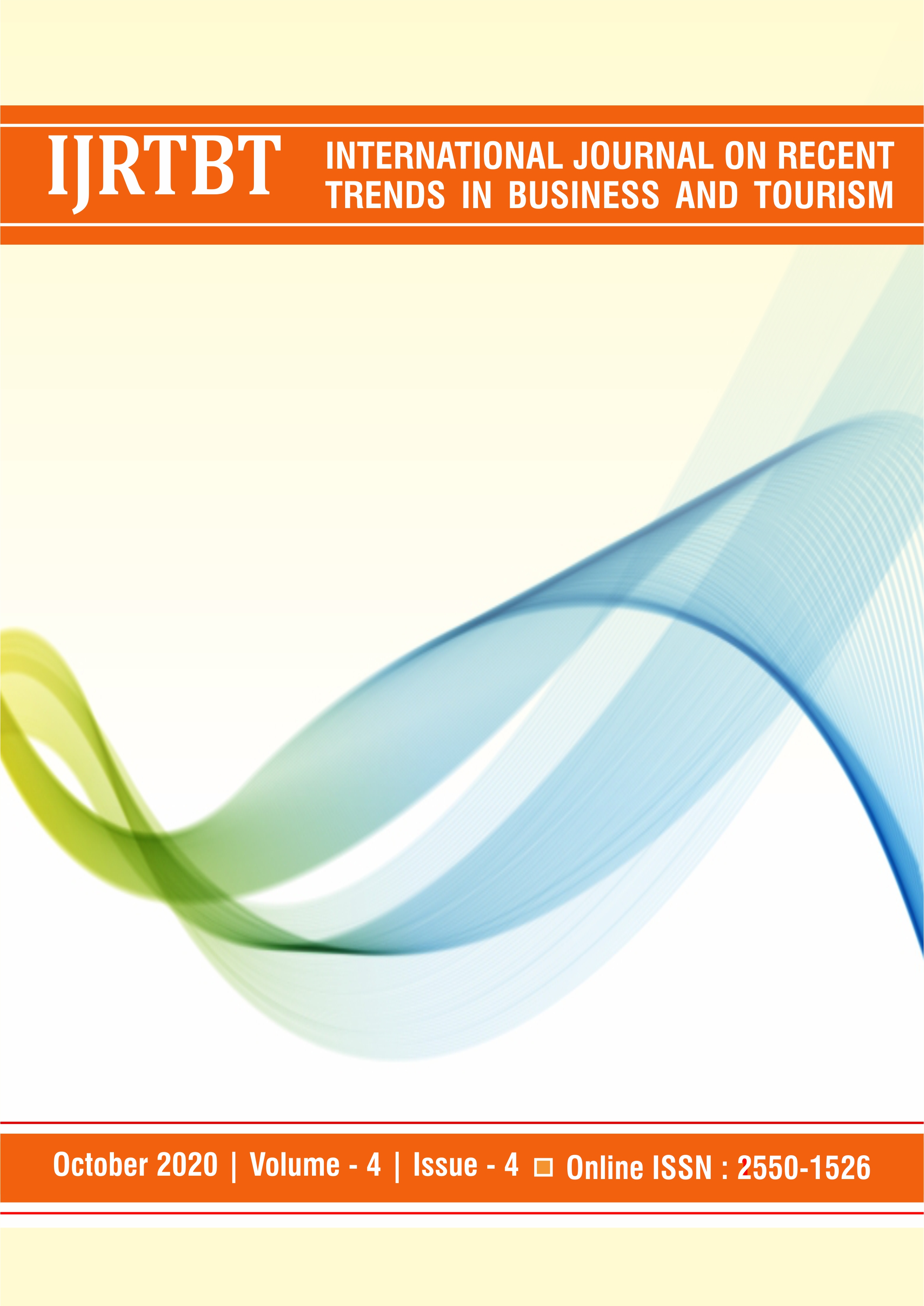 How to Cite
R. Subathra. (2020). A COMPARATIVE STUDY ON THE METHODS OF COMPUTING PIVOT POINTS USING LOGISTIC REGRESSION. International Journal on Recent Trends in Business and Tourism (IJRTBT), 4(4). Retrieved from https://ejournal.lucp.net/index.php/ijrtbt/article/view/1209
License
This work is licensed under a Creative Commons Attribution-NonCommercial-NoDerivatives 4.0 International License.