IMPACT OF OMNI-CHANNEL RETAILING ON STORE CHOICE
Abstract
Purpose: In this competitive environment everything is changing with a greater pace at every second because of the new technology, current trends. So as the changes can be seen in the retail industry as to stand out and attract more customers it also keeps updating itself with the new trends, technology, and innovations. E-commerce businesses are creating a major challenge for the retail store business because of their better offerings and a more convenient way of shopping experience for the customers. Therefore, as a new trend, retail outlets are now coming up with different innovative channels offering like multi- channel, Omni-channel retailing (where offline & online everything is linked with each other) for a better and convenient shopping experience for the customers. Hence, this study has been conducted to provide a view to retailers how the Omni-channel retailing (different factors)- offered by stores impact the customers to choose a store.
Statement of the problem: As per the current scenario, the market keeps on changing   and on one or the other day some new things will be coming in the market. This happens because of the better technology advancement coming in the market with much better convenient features as well as with cost effectiveness. To survive in this competitive environment, the retail sector also keeps on updating itself with the latest technology to provide the customers a better shopping experience as per their convenience. From offline channel to online then multichannel and finally the integration of all channels i.e. Omni-channel to create a hassle-free shopping experience. To face the competition offered by e-commerce, physical retail store keeps on updating its channel as per customer's convenience to offer a better shopping experience. This paper aims to study how Omni-channel retailing offered by different retail stores impact the customers to choose a store.
A total of 7 research papers have been reviewed based on which a conceptual framework has been designed, the study has been performed using qualitative approach and using exploratory research technique.
Keywords:
Omni-Channel Retailing, Integrated Promotion, Trust, Information Access, Product, Price, Order Delivery and Store Choice
Downloads
Download data is not yet available.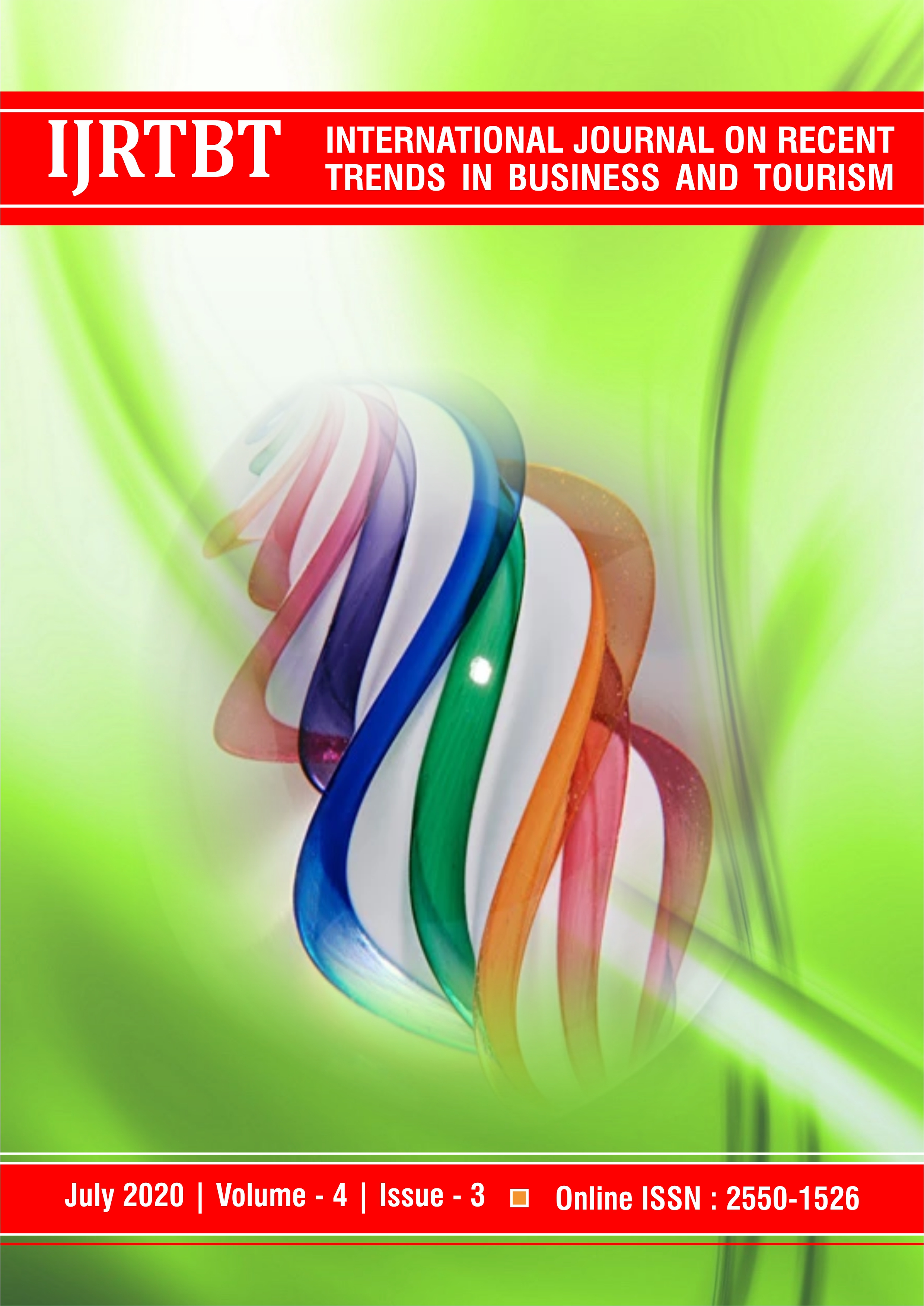 How to Cite
Somu Kumar, Kishore Bhattacharjee, Chetna Priti, & Ravinjit Singh Sidhu. (2020). IMPACT OF OMNI-CHANNEL RETAILING ON STORE CHOICE. International Journal on Recent Trends in Business and Tourism (IJRTBT), 4(3), 23-29. Retrieved from https://ejournal.lucp.net/index.php/ijrtbt/article/view/1152