INTEGRATED MARKETING COMMUNICATION IN PROMOTING SOLAR ENERGY IN VIETNAM
Abstract
Solar radiation is an endless source of renewable energy and is friendly to the environment. The use of solar energy contributes to replace the fossil energy sources, which protect the environment and bring benefits of economic. Vietnam is a region with relatively large and stable annual solar radiation. However, the use of solar energy in Vietnam and especially in Ho Chi Minh City has not yet developed. One of the reasons that can be seen is the lack of communication and promotion programs for the community to better understand the economic efficiency as well as the environmental benefits of solar energy. Based on research about the status and potential of solar energy in Vietnam and the results of 20 in-depth interviews with target audience in Ho Chi Minh City in early 2020; this research concludes that people do not fully understand the economic benefit and environmental efficiency of solar energy. So integrated marketing communications programs for promote solar energy system are essential for various stakeholders. With the objective is to help customers understand and raise their awareness about the importance and benefits of solar energy systems as well as understand the economic efficiency and benefits for the community when using solar energy systems; this research create the potential for using solar energy as a local energy source to completely replace traditional forms of energy in Vietnam.
Keywords:
Solar energy, Integrated Marketing Communications, Vietnam
Downloads
Download data is not yet available.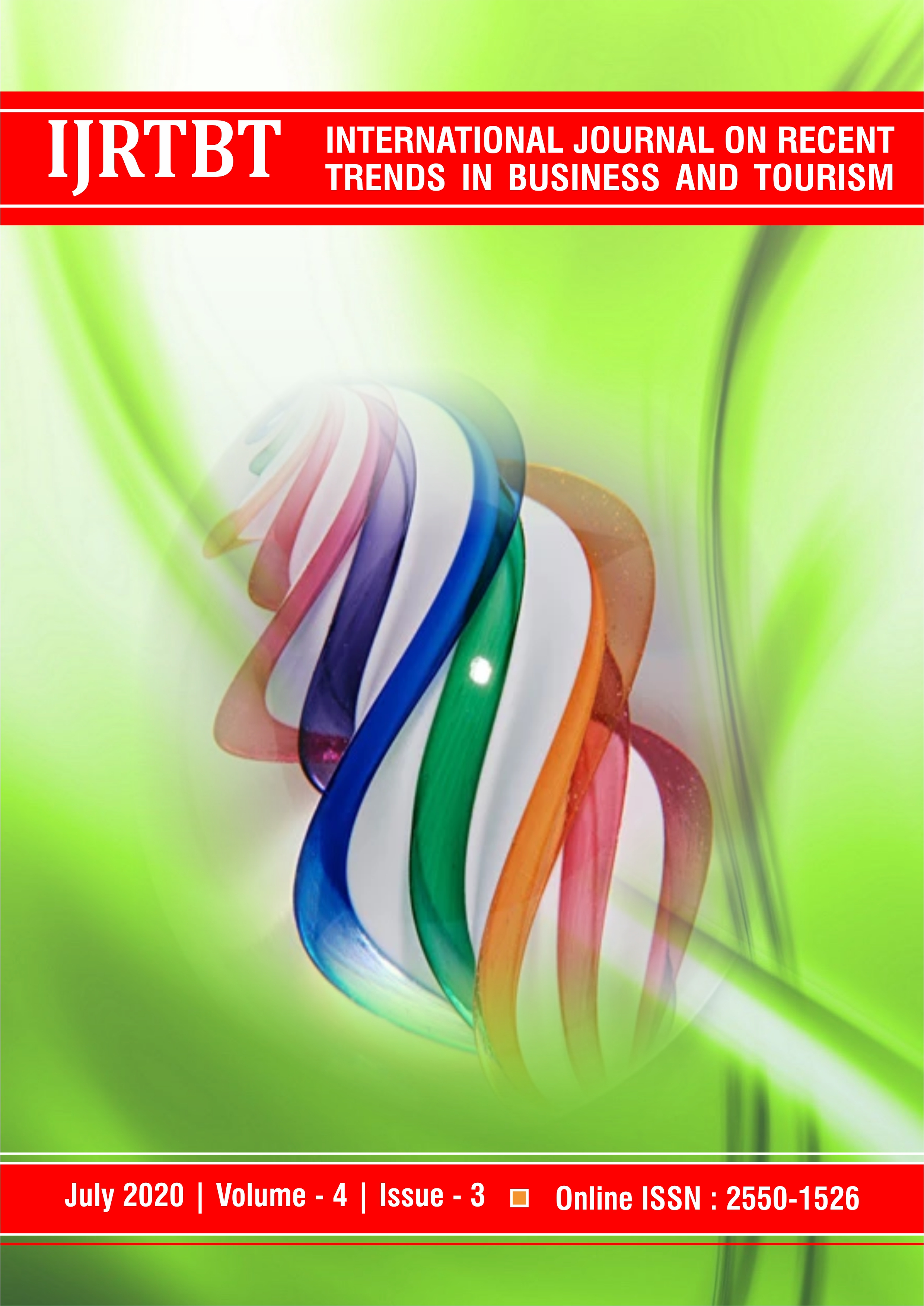 How to Cite
Nguyen Hoang Mai. (2020). INTEGRATED MARKETING COMMUNICATION IN PROMOTING SOLAR ENERGY IN VIETNAM. International Journal on Recent Trends in Business and Tourism (IJRTBT), 4(3), 7-13. Retrieved from https://ejournal.lucp.net/index.php/ijrtbt/article/view/1120