COMPARATIVE STUDY OF NURSES AND PARENTS' VIEWPOINTS ABOUT THE INFORMATIONAL NEEDS OF CHILDREN WITH CANCER
Abstract
Background: Among childhood diseases, cancer is highly prevalent. Parents and nurses as a member of the health care team have the specific role in childcare. So, sufficient information about disease is very important for them. The aim of the study is to compare nurses 'and parents' viewpoints on the informational needs of parents of children with cancer.
Methods: This is descriptive-comparative study. About 100 parents of children with cancer referred to Kerman medical centers and 100 nursing staff working in pediatric wards of Kerman University of Medical Sciences hospitals were studied.  Data were collected using a questionnaire. Reliability and validity were performed. SPSS software version18 was used for data analysis.
Results: The results show that there was a significant difference between the level of knowledge and experience of the physician and medical staff, and difference was found between the quality of medical equipment and supplies between the nurses and the parents.
Conclusion: The results showed that disease-related information is not sufficient.  Parents and nurses need to gain more information related to childhood cancer. The study recommended that the hospital managers should arrange training courses to meet the informational needs and for crisis management of the families with children suffering from cancer.
Keywords:
Needs Assessment, Parents, Children, Nursing
Downloads
Download data is not yet available.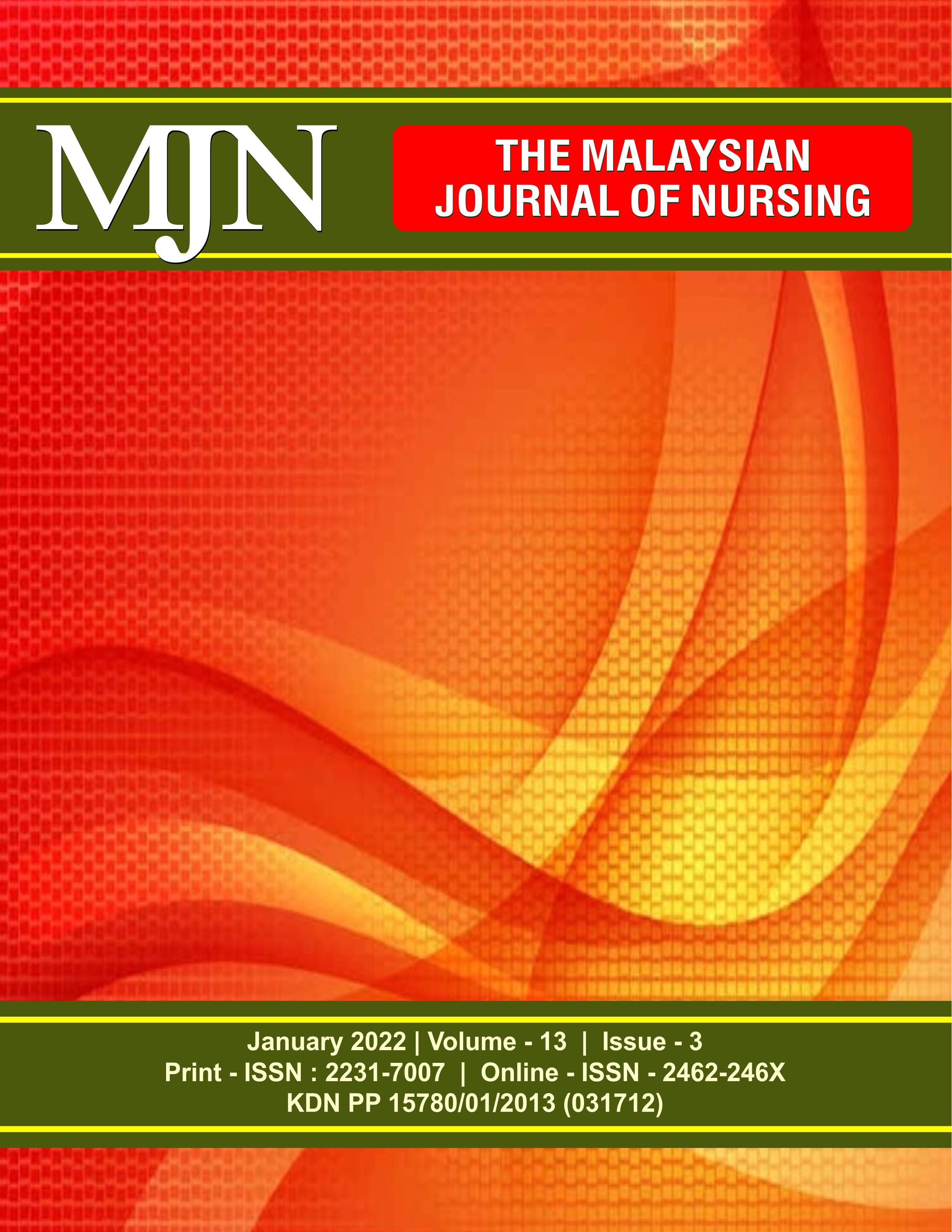 How to Cite
Mohadese Mohhebipour, Sedigheh Iranmanesh, Dehghan , M., Zohreh Khoshnood, & Shukir Saleem Hasan. (2021). COMPARATIVE STUDY OF NURSES AND PARENTS' VIEWPOINTS ABOUT THE INFORMATIONAL NEEDS OF CHILDREN WITH CANCER . The Malaysian Journal of Nursing (MJN), 13(3). Retrieved from https://ejournal.lucp.net/index.php/mjn/article/view/1336
License
Copyright (c) 2021 The Malaysian Journal of Nursing (MJN)
This work is licensed under a Creative Commons Attribution-NonCommercial-NoDerivatives 4.0 International License.